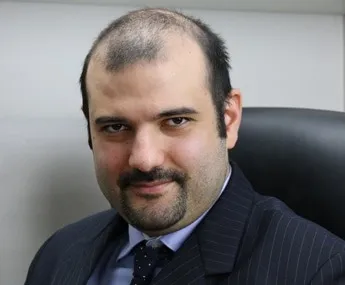 Senior Consultant Solicitor
Hayk graduated from King's College London with an LLB (Hons) in English Law with German Law in 2010  and completed his Legal Practice Course in 2013.
Hayk has previously worked in a variety of legal practices, both private and corporate, ranging from boutique to in-house to large multinational legal practices in a variety of jurisdictions, such as Germany, Russia and the UK, dealing with clients from around the globe. He has expansive knowledge and understanding of both the German and Russian legal systems, as well as being familiar with the Asian markets. Hayk's research on the topic of Freedom of Information in Russia was also featured in full length within the European Public Law journal in 2011 ('Freedom of Information in the Russian Federation', European Public Law, Volume 17, Issue 2, pp. 293–311).
As a Solicitor, Hayk has over 6 years' experience in immigration, European Law, Nationality, Business and Corporate immigration, Civil Litigation, Family Law, Property (incl. Landlord & Tenant), Public Law, Human Rights and Housing Law. He is an Associate Member of the Chartered Institute of Legal Executives (CILEX), as well as a member of the King's College London Law Alumni Association.
Since joining Gulbenkian Andonian , he has dealt with matters both under the Points-Based System and under immigration rules, as well as with matters involving Judicial Review proceedings, as well as accompanying clients during Home Office interviews. He has also dealt with complex matters focusing on civil litigation, involving issues of property, Family, education and defamation law.
Hayk is also an active member of the Armenian community. For the several years now, Hayk has been a member of the British Armenian Lawyers Association (BALA), which has grown in size and has a large membership list. In this time, as part of the mentoring scheme, Hayk had mentored a number of recent law graduates. For the last 5 years, he has also been an Associate Mentor as part of the King's College London Law Alumni Association, mentoring 1st and 2nd year law undergraduates. He has previously done voluntary legal work as part of the Merton Law Centre, part of the South West London Law Centres.