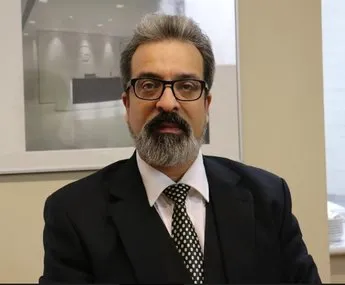 Danny Merzougui joined Gulbenkian Andonian Solicitors in 2006 initially in an Administrative role. Danny's achievements over the years have been significant and he continues to be a very familiar voice and face of Gulbenkian Andonian Solicitors.
Prior to joining Gulbenkian Andonian Solicitors, Danny gained experience in a variety of legal practices as a leading Clerk, running a busy set of chambers to include allocating complex cases to relevant counsel, as well as engaging in client care at various levels and overseeing the smooth administration of chambers.
Danny continues to be a member of the IBC (Institute of Barristers Clerks, since February 2003). As a former Senior Clerk in a commercialset, he gained extensive experience in the legal field of cutting edge cases and directly assisted and liaised with barristers.
Overall, Danny has worked in the legal sector at various levels for the last 26 years. He draws on a wealth of interpersonal engagement across that lengthy period of time both in legal administration, legal accountancy and now as a legal caseworker.
Danny is multilingual and is completely fluent in Arabic, French, Italian and Spanish. He is familiar with both British Levantine and North African cultures, has strong communication skills and is comfortable working with clients from a variety of backgrounds.
Danny, outside of his working life, enjoys cooking as well as fine music.  He is a highly proficient violinist, regularly invited to play alongside prominent and internationally acclaimed artists in Europe.
*non-solicitor