Immigration Lawyers in London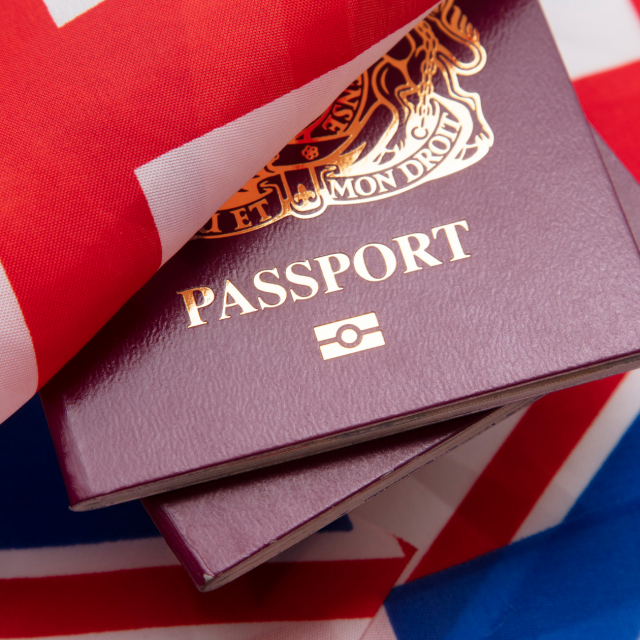 Gulbenkian Andonian is a leading immigration law firm with decades of experience acting for individuals and businesses in the UK and worldwide.
Our clients feel secure knowing that their case is in the hands of immigration experts who will work tirelessly to resolve even the most complex immigration issues.
Call us or fill out the form, and we will get back to you within 24 hours.
A Team of Immigration Lawyers in London Ranked Top Tier by the Legal 500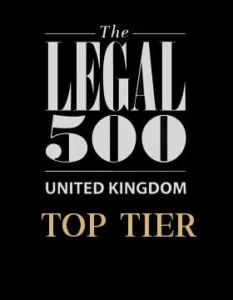 As a top tier firm, we have been serving clients for nearly 50 years achieve their ultimate UK immigration objectives. When you instruct us, you will be working with one of the most respected immigration teams in the UK, who can assist you in all areas of immigration law.
From our office in London, we can assist you with all UK visa applications for entry clearance,  including work visas, business visas, student visas, spouse visas, fiancé visas, settlement applications, asylum applications and more. 
We can also professionally assist and represent you through complex immigration matters, including administrative reviews,  immigration appeals and judicial reviews.
"They supported my girlfriend and I when we applied for a fiancé visa. From beginning to end our solicitor, Dr. Bernard Andonian, was open and supportive. He replied really fast to all of my messages. The process was a long and stressful, but having these immigration experts on our side made a huge difference. I can't say enough good things about the service."
"They exceeded my expectations. They were very professional from the very start! With Gulbenkian Andonian, you can't go wrong."
"Regarding immigration issues, I'll give Gulbenkian Andonian my highest recommendation. They were incredibly helpful and completed an excellent job quickly. Thank you to the entire team for the fast and effective service."
"Overall, my interactions with Gulbenkian Andonian Solicitors have been positive. I want to express my gratitude to Dave for helping me with my application and for their support after I filed for an appeal where I had the expert representation of Fadi. Thank you for helping me win my immigration appeal!"
"Excellent immigration service, very competent, and kind and understanding people. They are without a doubt the greatest lawyers you can find in London. A really fantastic experience and very skilled crew, and Hayk Sayadyan deserves special recognition."
"Finally, I received my British passport. Thank you to everyone at Gulbenkian Andonian for your hard work and commitment. May God bless you all, and if I know of anyone who needs help with immigration, I can only recommend one firm."
"Because of successful UK spouse visa application, my Indian girlfriend was able to come and live with me in the UK. I am from Ukraine. The solicitors at this firm were remarkable in helping with the whole process."
"Due to the rejection of my application for indefinite leave to remain, I sought legal counsel from Mr. Henry Lau. He was very knowledgeable, reassuring, and composed. He handled my problem in a very thorough and effective manner. I immediately felt secure. He is someone I would heartily suggest to anyone in my situation."
"They are the best! They are the best firm in London if you need any visa help after moving from a different (bad) one nearby. They really lessened the stress after we won the appeal case! Again, I'm grateful."
"The success of my Tier 1 is a result of Gulbenkian Andonian Solicitors. They are amazing and very skilled at what they do. Due to the fact that I am not European and because Brexit didn't help, my application was rather complicated. All of the applications were completed by Gulbenkian Solicitors, and I would say that their legal guidance was incredibly valuable and essential to my case's success."
"They are the best lawyers for immigration issues! What a fantastic firm!"
"What a fantastic service rom the receptionist to the practitioners, everyone was incredibly helpful, and professional. I was able to complete the statutory declaration with ease. My situation was handled by Hayk Sayadyan quickly. He was meticulous and spotted me right away. Because of the efficiency, practicality, and kind individuals, I would suggest this method."
Great immigration service! Will use again if I need them.
I greatly appreciate it. I highly recommend them to anyone looking for professional advice at a reasonable cost.
Our Immigration Law Practice Areas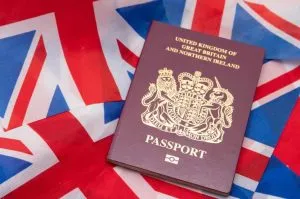 Our immigration lawyers in London offer high-quality personal immigration services for individuals who are seeking to live and work in the United Kingdom. We have a deep understanding of UK law and can help you navigate the complex process of obtaining a visa, indefinite leave to remain, UK citizenship and more.
Immigration Services for Individuals We Specialise In
We can also professionally assist you through all other visa applications, including but not limited to child residency, adopted persons of British or settled persons, asylum applications, Brexit issues, deportation issues, deprivation of citizenship and more.  Call us to discuss your case. 
UK Business Immigration Services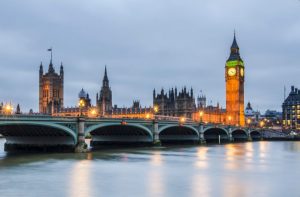 Our corporate business immigration lawyers can professionally assist and represent your company with all its business needs, including sponsor license applications, and securing skilled worker visas for employees and assisting with the application process for permanent residency. We can also process a number of other business immigration routes including the innovator founder visa applications, global talent visa, high-potential individual visas and more. 
We have extensive experience dealing with all types of business immigration matters, and we can help your company navigate the often complex and confusing legal landscape. Call us.

UK Visa Extension Services for Individuals and Businesses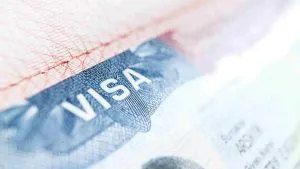 For individuals who have already obtained a visa and are living in the UK, securing an extension is a crucial aspect of maintaining their legal status. However, this process can generally be quite complex and stressful, with many legal requirements and documentation to consider. At Gulbenkian Andonian, we have a team of experienced lawyers and solicitors who can provide expert guidance and support throughout the process. 
We will help you understand the legal requirements of extending your visa, gather the necessary documentation, and navigate any challenges that may arise during the process. Whether you are extending a family visa, marriage visa, work visa, student visa, or any other type of visa, we are here to help. With our assistance, you can gain the peace of mind that your visa extension is in good hands.
For businesses operating in the UK, securing a visa extension for employees is crucial in ensuring the smooth running of operations. Whether it's extending a work visa for a skilled worker or a business visitor visa for a short-term stay, a Tier 1 Entrepreneur visa extension or an extension to the Overseas Business visa, the process can be complex and can also be time-consuming. This is where our business immigration lawyers can provide guidance and support throughout the visa extension process, ensuring that you and your employees can continue working in the UK without interruption and it is business as usual. 
Our solicitors stay up-to-date with the latest changes to the law and will provide you with the most recent and relevant UK immigration advice about laws and regulations and can help you navigate any challenges that may arise during the process. With our assistance, you can focus on running your business with the peace of mind that your employees' visa extensions are being taken care of by professionals. 
Immigration Refusals - How We Can Help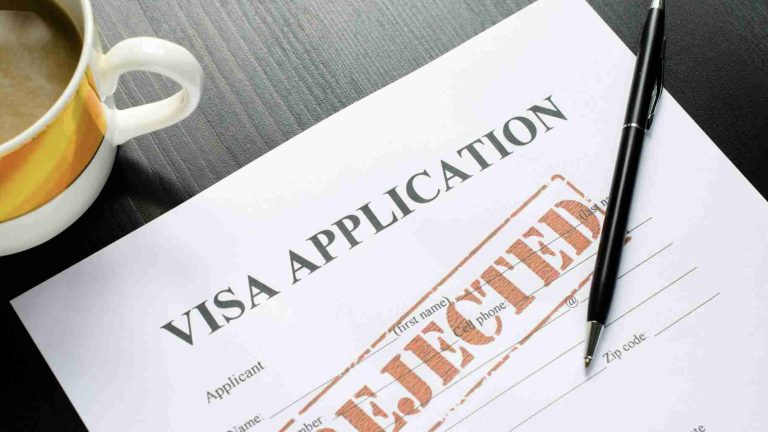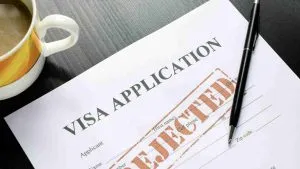 Receiving a negative decision from the Home Office regarding your visa or settlement application can be a frustrating and distressing experience, whether you are an individual, family member, or business. However, we assure our clients that there is typically a solution to such situations. 
Refusals can be issued for various reasons, but it is important to remember that a wrong decision can be challenged through an administrative review, or in some cases, by submitting a new application. Moreover, it may also be possible to appeal to the First-Tier or Upper Tribunal (Immigration and Asylum Chamber) or under certain circumstances, request a judicial review.
In the event of a refusal, our immigration solicitors recommend that clients gather all relevant documents and correspondence before consulting with us. Our solicitors will promptly evaluate the situation, investigate the precise cause of the refusal, and determine the available appeal rights.
After careful analysis, we will present all available options to our clients and assist them in deciding which to pursue. As time is often of the essence, we work diligently to ensure that appeals or administrative reviews are filed within the deadline. Rest assured, regardless of the situation, we will take significant steps to overturn your negative decision.
If you have received a negative decision from the UK Home Office and want to explore your options, speak with a member of our immigration team who will tell you of the best path forward. 
Deprivation of UK Citizenship - Helping Individuals who are being Stripped of their British Citizenship
As one of the top law firms specialising in deprivation of UK citizenship, our immigration solicitors will provide you with the legal support and representation you need in the case that your UK citizenship is being revoked. Our specialist immigration solicitors will protect your rights, assist you in navigating the administrative processes and court proceedings, and assist you in identifying the best course of action for your situation are all goals of ours. Be confident that Gulbenkian Andonian Solicitors will handle your case with the utmost professionalism, secrecy, and commitment.
We will fight for your rights and look into every alternative, from performing a thorough analysis of your case to putting up a powerful legal defence. You can rely on us to look out for your interests and immigration needs.
Our goal is to assist people who are being denied UK citizenship for no good reason. We are aware that every case is distinct, and we carry out a thorough analysis to identify probable grounds for appeal. In addition to legal assistance, we offer full support, including direction on other immigration alternatives. You may be sure that our knowledgeable staff will handle your case with discretion, professionalism, and the utmost commitment.
"One of the UK's leading teams of specialist immigration and nationality practices, acting for businesses and for individuals" (The Legal 500, 2020)

We are proud that the Legal 500 considers Gulbenkian Andonian Solicitors as one of the UK's Top-Tier Immigration and Nationality Law Firms. Private and commercial clients choose us because we are leading solicitors that specialise in UK immigration and have won numerous awards for our legal services in this field. If you choose to work with us, we can assure you that you will not be disappointed.
Why You Should Hire Gulbenkian Andonian Immigration Solicitors in London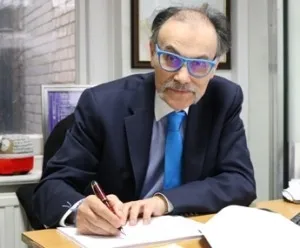 At Gulbenkian Andonian, we care deeply about our clients and understand the real-life implications of immigration decisions. Our team has over 100 years of combined experience and the most up-to-date knowledge covering all areas of UK immigration and nationality law., where we have handled over 15,000 successful immigration applications over the last 38 years.
Our immigration law firm was established in 1985 by Dr Bernard Andonian and Paul Gulbenkian who are top rated UK immigration solicitors and immigration judges. Both of whom are members of the Immigration Law Practitioners' Association (ILPA), a professional association made up of barristers, solicitors, advocates and legal advisers.
Our managing Partner, Dave Vasoodaven, further strengthens the firm with his expertise in business immigration and significant roles in international and regional legal associations.

We are fully authorised and regulated by the Solicitors Regulation Authority (SRA), which means we meet the highest standards for client service, ethics, and legal advice in the UK and internationally.
Another benefit to choosing us is our multi-lingual team who can speak English, French, Spanish, Italian, Dutch, German, Farsi, Urdu, Hindi, Malay, Armenian, Russian and Arabic. 
Recognition and Awards - We Pride Ourselves on Our Successes.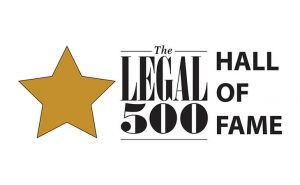 Our firm has established a strong reputation in the areas of UK immigration and human rights law, with our founder, Dr. Bernard Andonian, recognised in the Legal 500 Hall of Fame for landmark cases such as Shah and Islam (HL) and Baumbast and Rolet (ECJ).
Over the years have won multiple awards for Best UK Immigration Law Firm where we have been celebrated in "Best Lawyers", Corporate Live Wire and more.
We can proudly say that we have a 95% success rate in immigration appeals and have received numerous judicial commendations.
With a high-profile presence in media as UK immigration experts we have received endorsements from major companies like Sky and Toyota.
Book a Consultation with Our Team of London Based Immigration Solicitors
Our immigration solicitors in London will never paint you a false picture. We will tell you straight and fully disclose any obstacles and solutions to your dilemma, so no time and money are wasted. 
We treat every immigration case and client individually and dedicate time and effort to finding the best legal solution. 
If you work with us, we will ensure you receive an exceptional service from the point of contact. Whether you call us or email us through our website, we will reply to you swiftly and connect you with a lawyer best suited to your case for an initial consultation. 
Contact us today for a professional assessment of your immigration issues.
Frequently Asked Questions about UK Immigration and Nationality Law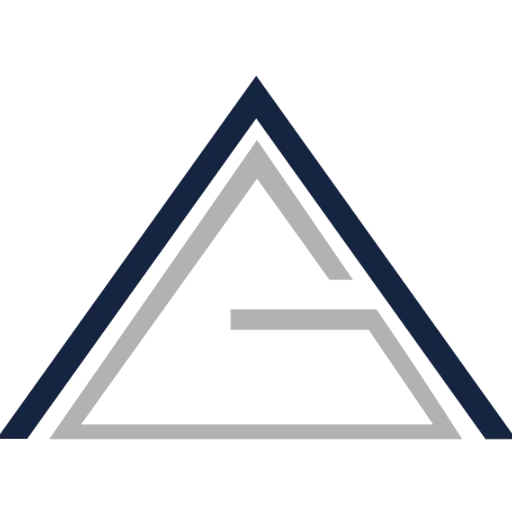 Need Advice from a UK Immigration expert?
Our Immigration Lawyers in London are here to assist you.