Debt Recovery Solicitors in London
Is Your Business Losing Revenue Because of Unpaid Debts?
Our team of debt recovery solicitors will provide you with peace of mind on how to recover your debt and can act on your behalf to ensure the continuity of harmonious relations with your debtor under a "payment after recovery" business arrangement.
We offer you customized, cost-effective business debt recovery services through pre-legal or legal alternatives. Our special trained legal team works with you through the process of business debt recovery, and we never stop until your debt is fully recovered.
Share your case with us, and we shall gladly advise you on the next move.
Our Debt Recovery Solicitors are Here to Help
At Gulbenkian Andonian we are a leading and reliable team of debt recovery solicitors who take pride in excellent customer support and satisfaction. Our commercial litigation solicitors have a solid reputation is based on honest relations with clients and operating under a win-win strategy that prides itself in "payment after recovery." Gulbenkian Andonian Solicitors strategy ensures clients only make payment after a successful business debt recovery.
The approach is built on the expertise of our debt recovery solicitors capable of success in every case. All our clients will work with you to answer all your inquiries, ensure you are fully updated about the case progress, and promote the best outcome in the overall business debt recovery process.
We have tailor-made our services to fit the client's needs. Our aim is to cooperate with your team, primarily the credit-control unit, to maximize the cash flow and reduce the debtor period. Through our experienced debt recovery solicitor team, we are able to develop effective business debt recovery plans. The approach is offered discreetly to debtors you wish to continue longstanding business relations with. Alternative aggressive strategies are available for debtors with whom you have no interest to trade within the future.
Our experienced and talented legal workforce offers you adept support and advice on different legal business debt recovery aspects. As business debt recovery solicitors, we focus on ensuring the most complex and involved debts are recovered. You can be assured of your business debt recovery with our team of a highly competent and cost-effective legal team.
Cost-Effective Debt Recovery Solicitors
Our team of top business debt recovery solicitors in the industry has been in operation for more than 35 years and integrates the expertise of a business debt recovery firm with the proficiency of a leading law firm in London and across the U.K. Our services are not location limited as we serve clients with U.K. interests across the globe.
We strive to ensure the cost-effective recovery of outstanding debts with speed and commit to settling cases as soon as they get to us without necessarily establishing formal legal action.
In the past five years, we have recorded exceptional outcomes recording a 95% success in appeals. We have in the five consecutive years managed a Top Tier Legal 500. We act for businesses of all sizes, including utility firms, managing agents, commercial businesses, insurance firms, and small businesses.


Our Debt Recovery Solicitors can Help Through:
Gulbenkian Andonian debt recovery solicitors work in both commercial and pre-legal cases to ensure business debt recovery in all aspects of insolvency and commercial litigation. Our experienced and skilled legal team can provide you with top-level advice on:
The Debt Recovery Process
At Gulbenkian Andonian, we believe in ensuring optimum due diligence in our business debt recovery process. As highly experienced debt recovery solicitors, we understand the financial impact of unpaid and defaulted debts on business cash flow. We move swiftly to initiate a process of business debt recovery. 
Our debt recovery process begins with lettering the debtor, including companies or individuals, advising them about the possibility of the creditor taking debt recovery actions in case they do not settle within a specified period. In case the creditor does not receive payment by the stipulated time, the type of response given by the debtor influences the decision to either take action and the nature of action to take.
For example, in case the debtor disputes the claim of defaulting, our business debt recovery solicitors legal team focusing on dispute management and litigation offers the necessary advice on the next move to forward the business debt recovery for legal collection. The team provides a budget of the costs to cater for the action.
Gulbenkian Andonian has a highly experienced team in handling business debt recovery in different industries. We have practice experience in sectors that include property management, asset finance, motor engineering, construction, intellectual property, and technology.
Our entire team of debt recovery solicitors ensures you remain updated about the process throughout the business debt recovery process. We also offer assistance and insight in the entire process and assume the responsibility of sending letters to debtors, issuing proceedings, and enforcement of judgments. 
Are you stuck in business due to unrecovered debts? Contact Gulbenkian Andonian's team of business debt recovery solicitors for professional advice on how to start the business debt recovery process.
Frequently Asked Questions (FAQ's)
If a debtor insists that they are unable to pay the amount they owe to you, you raise a court action against them. We can help you navigate through the court process to ask the court to order the debtor to settle the debt in question in full.
We'll need evidence of the debt, whether in the form of an unpaid invoice, statement of account or any other proof. It'll also be crucial for you to supply us with the address and contact details of the debtor if not captured in the invoice, as well as the details of the standard terms of payment of the debt.
Yes, we assist in the recovery of debts owed by individuals/sole proprietors, limited companies, public limited companies and limited liability partnerships. However, the recoverability of the debt is dependent on various factors, including the type of debtor involved (sole proprietor, limited company, public limited company and limited liability partnership), the financial ability of the debtor and the availability of the proof of debt.
For further information about any of our Debt Recovery services, contact us
Why Choose Gulbenkian Andonian?
Our firm is proud to say we are known as one of the UK's most respected full-service law firms and have decades of experience representing our clients' best interests when business disputes or other legal issues arise. Our team of debt recovery solicitors will be able to consult you with the absolute best course of action with your specific case.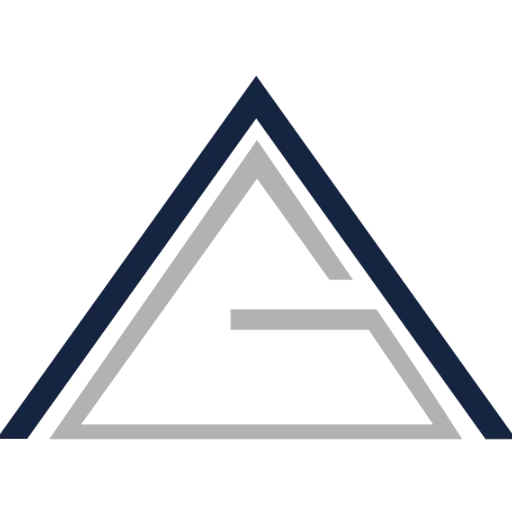 Get a Consultation Right Now