Tier 2 Intercompany Transfer Visa (ICT)
What is the Tier 2 ICT Visa?
The Tier 2 Work Visa is divided into two parts, a Tier 2 (General) for an employee coming  to work for UK based corporation or foreign corporation with a UK base and the Tier 2 ITC, (intercompany transfer visa) which is for those employees who at present work for a foreign corporation abroad, with a branch or subsidiary in the UK and who are being sent to the UK to work for such branch or subsidiary (explained bel
The Tier 2 intercompany transfer employee must be employed by a licenced sponsor in exactly the same way as a Tier 2 (General) visa applicant insofar as the employer obtaining a sponsorship licence is concerned.
As the applicant you will need to:
The Tier 2 intercompany transfer Visa route can be used by an existing employee of a multinational employer who needs to be transferred to the UK branch for training purposes or to fill in a specific vacancy that cannot be filled by a settled or EEA worker either on a long-term basis or for frequent short visits.
Certificate of sponsorship for Tier 2 ICT Visa
Again, you will need a certificate of sponsorship (your company will apply for this and provide you with the number)  that states your personal details alongside the relevant information about the job you will do in the UK. This is an electronic record, not a paper document where your sponsor will give you a certificate of the sponsorship reference number to add to your application when you make it.
You can only use your certificate of sponsorship reference number once. You must use it 3 months after getting it.
Appropriate Salary for Tier 2 ICT Visa
The appropriate salary of the Tier 2 ICT Visa is:
However, the salary requirement may be different if:
Long Term Staff applying for Tier 2 ICT Visa
Usually, the intercompany transferee is -as someone who understands the company organisation and there are two types of such transfers, the first is the long-term staff transfer. To apply for this Visa the employee must be transferred into a role that requires the person to have had previous experience working for the company. Usually, such an individual should be working for the foreign company abroad for at least 12 months and earn £41,500 before being transferred to the UK unless they will be earning at least £73,900 or more per annum in the UK. This signifies, of course, a very senior employee.
Graduates applying for Tier 2 ICT Visa
The second type of intercompany transfer re-is a graduate transferee or trainee. The individual must be a recent graduate with at least three months of experience with the employer abroad before being transferred and must earn £23,000.
The intercompany transferee can come to the UK for up to a maximum stay allowed for this type of Visa or the time given on the employee's certificate of sponsorship whichever is shorter.
Maximum stay of Tier 2 ICT Visa
The maximum stay for each type of Tier 2 intercompany transfer Visa is 9 years for long term staff if earning more than £120,000 a year; if earning less than £120,000 a year 5 year and one month, and a graduate trainee 12 month.
There are numerous changes to the Tier 2 intercompany transfer Visa route since the launch of the points-based system in 2008.
What the transfer cannot do under this category is to obtain public funds or work before obtaining a visa. What the transfer can do is work for the sponsor in the job described in the certificate of sponsorship, do a second job in the same profession at the same level as the main job up to 20 hours per week; voluntary work; study as long as it does not interfere with the job the person has been sponsored for; travel abroad and return to the UK and bring family members with him/her.
How long does a Tier 2 ICT Visa take
You are allowed to apply no more than 3 months before you arrive in the UK, and decisions are usually given within around 3 weeks. To help speed up the processing of the application the applicant employer organisation should provide a comprehensive overview of how it will meet the requirements set out in the Home Office and provide necessary supporting information.
Under most circumstances, Tier 2 intercompany transfer applicants cannot apply for indefinite leave to remain. 
Cooling Off Period of Tier 2 ICT Visa Holders
There is a cooling-off period after the end of the visa of 12 months introduced from 6 April 2011 after which a person who has been in the UK in the in this category is not allowed to re-apply to return for example as a Tier 2 (General). Please note that no Tier 2 intercompany transfer migrant granted entry clearance under the rules in place on or after 6 April 2011 can switch into Tier 2 general either.
The cooling-off period does not apply in the case where the applicant is applying under the Tier 2 intercompany transfer route, where the gross annual salary stated on the applicant's current certificate of sponsorship is £120,000 or higher or £155,300 if their certificate of sponsorship was assigned before 6 April 2017.
The Home Office will have to be satisfied that this is a proper intercompany transfer situation where are two related companies. Companies can be related by way of shareholding for example where the foreign company is a parent owning all the shares in the UK subsidiary, or the majority of the shares that is to say at least 51% so that it has control. Companies can also be related by management control. Careful consideration must be given to these issues to ascertain whether there is in the first place it true intercompany scenario in order to process Tier 2 Visa.
Founded by Immigration Judges
Our firm was founded by immigration judges. We are renowned for our work, particularly on Immigration and Human Rights law and have very high client succes rates.
successful UK Immigration applications.
Immigration Appeals for clients in the last 3 years alone.
success rate with UK immigration applications and appeals.
Over 50 compliments from judges in the last 3 years alone.
Our Individual Immigration Services
Please click on a specific service below to find out more.
Business Immigration Services
Please click on a specific service below to find out more.
For more information about Tier 2 Working Visas, please get in touch.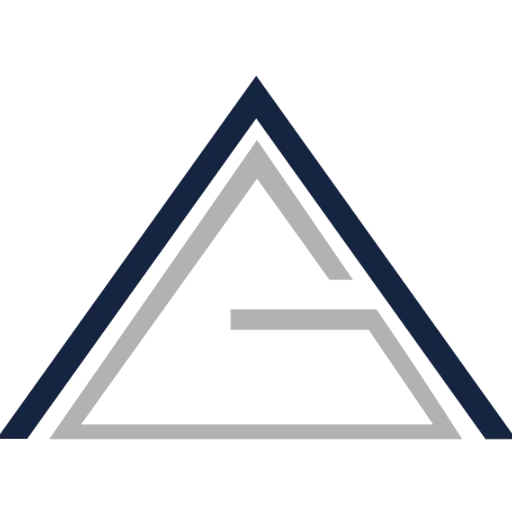 Get a Consultation Right Now