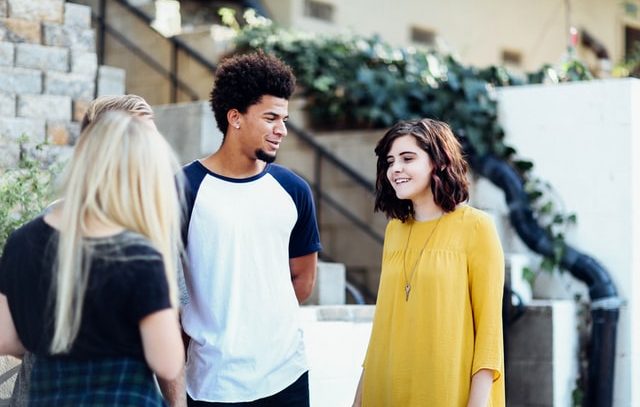 Switching from Tier 5 to Tier 2
UK Visas – Tier 5 to Tier 2
Switching from the Tier 5 youth mobility visa to the Tier 2 work visa is a fairly common query that our immigration team deal with. In this article, we discuss the main points you need to know when thinking about switching from Tier 5 to Tier 2. If you require further guidence
after reading this article by all means please contact our team of immigration lawyers in London for further clarification.
Tier 5 youth mobility visa – What is it?
The Tier 5 youth mobility visa replaced the previous commonwealth working holidaymaker visa for young commonwealth citizens between the ages of 18-30 who wish to work and travel through the UK gaining experience of British culture and life whilst being employed. The visa is available for a maximum period of two years and is for commonwealth citizens from the following countries: Canada, Australia, Newzealand, plus those from the following non- Commonwealth countries: Japan, Monaco, Hong Kong, Republic of Korea and Taiwan.
The Tier 5 visa has a maximum life of 2 years, cannot be renewed and those in this category will need to return to their country after they have completed their two-year maximum stay in the UK.
The Tier 5 youth mobility visa is a flexible one as it allows a young individual to work and study in the UK and to travel around, and then leave the UK and return to complete the remaining part of the two-year programme. So there is nothing stopping the young person from leaving the UK for another European country and then return to pick up their visa here from where they left off, provided it is understood that when returning to the UK, they will not be issued with an extension of stay in this category, but will be returning here to complete the remaining part of their visa. So if they had left the UK after 12 months, they will be returning to complete the further 12 months under that visa.


Tier 5 to Tier 2 – Switching not from within the UK
It will in many cases, be a natural progression of the Tier 5 visa that when it is about to come to an end, the youth may want to stay on and work. If the employer is pleased with them, they may agree to sponsor a Tier 2 general visa (work permit) for them.
However, because of the nature of the Tier 5 visa, it is not possible to switch in-country from Tier 5 to Tier 2. The reason for this is because a Tier 2 work permit application would require the employer to show that best endeavours have been made to recruit from within the UK labour force, to protect British Labour, and only in the event that the job cannot be done by someone from the British resident labour, will it then be offered to a foreign national. In many instances then, this process requires advertising the post first to give persons in the British Labour force (and until 31st December 2020, from the EEA and Swiss nationals), a first opportunity to apply, and only if they and anyone else settled here or being British is not suitable for the job, to offer it to the previous Tier 5 youth mobility visa holder.
Conversely, if the Tier 5 youth wishes to marry here whilst on that two-year temporary visa, that switch into a spouse / civil partnership visa would certainly be possible from within the UK, so that it will not be necessary for the Tier 5 youth to leave the UK to make a fresh application from abroad.
Therefore in these circumstances when a switch into a Tier 2 work permit is desired, it will be necessary for the youth to leave the UK prior to the expiry of their Tier 5 visa and make an online application from abroad to return as a Tier 2 work permit visa holder, which will require scoring a minimum of 70 points under the points-based system, as follows:- 30 points for having been assigned a certificate of sponsorship by the employer; 20 for the appropriate salary for the job ( reference is made to appendix j and K of the immigration rules in that respect), 10 for passing the appropriate English language test, and 10 for meeting the maintenance requirements. This latter requirement is not difficult to meet, as the youth will need to show they have a minimum of £945 held for a period of at least 90 days in their bank account prior to the date of the Tier 2 visa application.
Those from English speaking countries namely Australia, Canada and Newzealand do not have to take the English language test at B1 level (of the Council of Europe's Common European Framework for language learning), but others from Japan, Monaco, the Republic of Korea and Taiwan will have to pass at that level, unless they have a Bachelors degree taught in English or unless under the new immigration rules HC 707 for students, in force as from 5th October 2020, they have a GCSE or A level or a Scottish Higher in English language or literature.


Switching from Tier 5 to Tier 2 – Conclusion
This article aims to provide you with the basic principles that relate to switching from tier 5 to tier 2and what one can do if they are a Tier 5 youth mobility visa holder and wish to switch from Tier 5 to Tier 2. In short, switching from Tier 5 to Tier 2 is very possible and it is very common for many people who come to the UK on a Tier 5 youth mobility visa to do so in the lead up to their visa expiring.
Ask our Expert Legal Team
At Gulbenkian Andonian, we pride ourselves on "Excellence, Experience and Efficiency". With over 35 years of experience on your side, our team of London based lawyers and solicitors have a wealth of experience advising individuals, families and businesses of all sizes to find clarity on UK law.
Call us on +44 (0) 207 269 9590 or fill out the form below. We usually reply within a few hours.
Neither Gulbenkian Andonian Solicitors ltd, nor their employees, agents, consultants or assignees, accept any liability based on the contents of written articles which are meant for guidance only and not as legal advice. We advise all readers to take professional advice before acting. If you would like to consult with a professional lawyer or solicitor to discuss your case, please do not hesitate to contact us directly. This site uses reCAPTCHA and is protected by the Google privacy policy and terms of service.