UK Fiance Visa Requirements & Application
Gulbenkian Andonian Solicitors is ranked as Top Tier by the Legal 500 in the field of UK Immigration, and has been serving clients with high success rates since 1985. 
If you're planning on making a Fiance Visa application, our team of expert immigration solicitors in London can provide you with the most up-to-date guidance and representation that you will need for success.
Call us on 020 7269 9590 for immediate help & assistance or fill out the form and we will call you back
The UK Fiance Visa – What is it?
The Fiance visa UK is for those foreign nationals who want to get married to a British citizen or a permanent resident and settle down to live in the UK. If you plan on marrying a British citizen or an individual with the status of indefinite leave to remain (permanent residency) in the UK, but before marriage, you want to see what it is like living in the UK, you can apply for this visa from abroad and enter the UK as a Fiance. 
If your application is successful, and your Fiancee visa is granted, you will have six months to marry your British partner, and after this, you will be allowed to apply for a UK spouse visa that will allow you to stay in the UK for a period of 2.5 years (30 months) which can then be extended for a further 2.5 years (30 months) leading you to achieve the status of indefinite leave to remain in the UK after a period of five years.
As the Fiance visa UK is only for six months, the Spouse Visa will be what you will have to eventually switch to if your marriage takes place with your British partner. Under the UK Spouse visa, an individual can work in the UK (which they can not under the Fiance visa) but keep in mind that as this is one of the most popular immigration routes for many individuals investigations are made by the Home Office to whether the relationship is genuine or not.
A Fiance visa UK is a concrete path to for those who want to marry a British citizen or an individual with the status of indefinite leave to remain in the UK and is also a very popular immigration visa route that our firm deals with on a frequent basis. Find out more about below. 
UK Fiance visa – What are the main Requirements?
The main requirements surrounding this visa route are:
Please note: The UK Fiancee visa is for a six month period and does not allow the applicant to work during this time in the UK. For more info, read our article: Can You Work on a UK Fiance Visa
UK Fiance visa – Eligibility Requirements
Appendix FM of the UK Immigration Rules sets out the eligibility criteria for the UK Fiance visa, and they are as follows: 
If you meet the above requirements, you qualify for a UK Fiance visa and can start the application process. Our immigration lawyers will be happy to deal with this for you upon your instruction. We can advise you on the whole process, prepare all yoru documents, make sure you meet the genuine relationship requirement and liaise with the UK Home Office on your behalf.
Founded by Immigration Judges
Our firm was founded by immigration judges. We are renowned for our work, particularly on Immigration and Human Rights law and have very high succes rates for our clinets.
successful UK Immigration applications.
Immigration Appeals for clients in the last 3 years alone.
success rate with UK immigration applications and appeals.
Over 50 compliments from judges in the last 3 years alone.
For the foreign national applying at the Fiancee the following documents are needed to apply for a UK Fiance visa:
What if the Fiance has children?
It can be challenging to bring children who are not biologically related to the sponsor into the UK under a fancé visa UK. However, if you can prove that it would cause serious problems if a child under the age of 18 is not allowed to enter the UK at the same time, then it may be possible. Otherwise, you will need to wait until you are married and apply for a family visa for your children. Reach out to a member of the Gulbenkian Andonian Solicitors name team to help increase your odds of entering the UK with a dependent.
If a child is biologically related to the sponsor, they can apply to enter the country under a family visa. We can assist with this process too.
UK Fiance visa Financial Requirements
As the British sponsor (British citizen or individual who holds the status of indefinite leave to remain) of your foreign partner, you will have to meet certain financial requirements to show that you are able to financially support your foreign partner once they arrive in the UK. 
Below we discuss the requirements that are of relevance for British citizens or such individuals who have the status of indefinite leave to remain in the UK.  
If you fail to meet the financial requirement, it will cause problems as this is one of the main ways that Fiancee Visa applications fail, so please make sure you have this up to standards before applying. 
UK Fiance Visa Accommodation Requirements
The adequate accommodation requirement is to show that once your foreign partner is in the UK under the UK Fiance route, the property that you will both live in is to an adequate standard for you both. As the British sponsor of this application, you will need to confirm and declare the size of your property, how many people live there, and also to show a tenancy agreement, title deed or mortgage document that is above board, in your name and shows that this property is, in fact, yours to live in.
More documents may be required on a case by case basis; our immigration lawyers will be able to inform you about this if it is relevant to your situation.
The Genuine Relationship Requirement
Applications for a UK Fiance visa must show that the relationship between a foreign national and British Citizen or individual with indefinite leave to remain is of a genuine nature. This must be demonstrated to the UK Border Authority (UKBA). Items that may be required for this are:
In addition to the above, we often recommend that our clients provide reference letters from family and friends, personal statements, photos that show that you are in fact, a couple.
The English Language Requirement
The English language requirement must be met for a foreign national to recieve a UK Fiancee visa. For this, as a foreign national, you will need to:
The official processing fees for the UK Fiance visa do depend on where you come from and your situation however the standard fee for this application is £1,523 (subject to change so please do contact us for the latest number). This does not include our fees if you instruct us to handle your application. 
UK Fiance visa processing time
95% of our clients have an answer about their UK Fiance visa within 6-12 weeks of submitting the application. The amount of time it takes to process a UK Fiance visa depends on many factors, such as where you are applying from, the type and complexity of your application, and how quickly the Home Office processes your documents and information. We can provide advice on how best to minimize delays in processing times. Additionally, we can help you track the progress of your application with the Home Office so that you know exactly where it is in their system at all times. In cases where an urgent decision is required, our team can assist with obtaining an expedited decision or priority handling from the Home Office. 
What if I need to extend my UK Fiance visa?
If you need to extend your fiance visa beyond six months, you can apply for an extension which may be granted for up to a further six months. However, for the extension must be that valid, and it must be demonstrated that there is a genuine reason for the need for an extension. It is important to note that extensions are not automatically granted, and you will have to provide evidence of your situation in order to obtain the extension.
When applying for the fiance visa, it is also very important to remember to complete any necessary paperwork required by your local government authority. This paperwork may include information such as proof of identity, proof of financial means and other documents proving your eligibility for a fiance visa. The requirements vary from place to place so make sure that you are familiar with what is needed before submitting your application. Failure to do this could lead to delays or even refusal of your application.
Fiance visa to Spouse visa UK - How do I Convert a UK Fiance visa into a UK Spouse visa?
After getting married, you will need to convert your UK Fiance visa into a Spouse Visa which will grant you stay (leave to remain) in the UK up to 2.5 years (30 months). After this initial 30 months, you can apply for a Spouse Visa extension that will grant you a further 2.5 years (30 months). After the five-year period is up, you can then apply for indefinite leave to remain, which will give you full rights to live and work in the UK indefinitely. Please remember that when making an application for a Spouse Visa, you will need to meet all the eligibility criteria in order for it to be approved. For example, you must once again demonstrate that your relationship is genuine with your partner and provide evidence of sufficient maintenance funds.
You should also ensure that your Fiance visa has not expired when applying for a Spouse Visa as this could lead to complications. To make an application for a Spouse Visa, you will first need to fill out an online application form and submit it along with supporting documents such as proof of relationship, financial documents, passport photographs etc. Once the application is submitted, you will have to attend an interview with a Home Office official. After the interview, your application will be reviewed and a decision will be made on whether to grant you a Spouse Visa or not.

You Might Be Interested: Innovator Founder Visa

Under the UK Spouse visa you can work in the UK, however under the UK Fiance visa, please remember that you can not. 

Let's talk about your UK Fiance visa in more detail. Get in touch.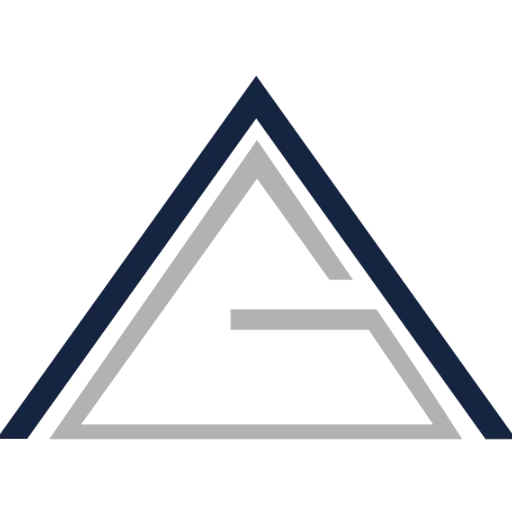 Get a Consultation Right Now