Appyling for a Skilled Worker Sponsor Licence
Ranked as Top Tier by the Legal 500, Gulbenkian Andonian Business Immigration Solicitors have been serving clients with high success rates since 1985. 
Call us on 020 7269 9590 to discuss your Skilled Worker Sponsor Licence Application. Or fill out the form and we will call you back in 24 hours. 
Skilled Worker Sponsor Licence Application Guide 2023
For UK businesses, the ability to attract and recruit skilled professionals from all over the world can be a game-changer. However, before you can tap into this pool of global talent, there's a critical step to complete: securing a Sponsor Licence. 
What is a Sponsor Licence?
There are different types of sponsor licences, which are:
Skilled Worker Sponsor Licence

: Formerly known as the tier 2 sponsor licence, this licence enables employers to sponsor non-UK residents (who fulfil job suitability requirements) for specific skilled roles. With this licence, a UK business can sponsor individuals on a Skilled Worker visa, Senior or Specialist Worker visa, etc. routes.

Temporary Worker Licence

: A 'Temporary Worker' licence enables UK businesses to sponsor individuals for short-term roles, including volunteering and job-shadowing, across specific employment categories. These categories range from roles in fast-growing businesses, creative industries, and religious orders to international agreements and seasonal horticultural positions.
Each type of licence has its eligibility criteria, supporting documents, and application process. So, it's crucial to understand which type of licence is suitable for your company's needs and to ensure that when you apply for the licence, you have all the necessary documents in place.
Eligibility Requirements to Get a Skilled Worker Sponsor Licence UK
To obtain a Skilled Worker Sponsor Licence in the UK, organisations must satisfy specific eligibility standards, which include: 
Genuine Organisation

: The organisation must be legitimate, operating and/or trading legally in the UK. While there's no set time for how long the organisation should have been trading, it should have someone who is a resident in the UK available to liaise with the Home Office concerning the application.

UK-based Operation

: The organisation should have a presence in the UK. Those without physical premises but running a virtual business model may still apply. However, they must demonstrate their ability to meet sponsor duties and obligations and that they are operating lawfully in the UK.

Genuine Vacancy

: This is one of the most important sponsorship licence requirements. The organisation should offer genuine vacancies that align with the skilled worker criteria. This ensures that job descriptions aren't exaggerated just to meet skill-level requirements. If the Home Office doubts the genuineness of a vacancy, they might request additional evidence or conduct an interview.

HR and Recruitment Systems

: Organisations should have robust HR and recruitment systems in place. This demonstrates their capability to comply with sponsor duties and obligations. The Home Office might conduct inspections before and after granting the licence.

Criminal Conviction

: It is imperative that neither the organisation nor its key personnel possess any pending criminal convictions, as this establishes their credibility and dependability.

Compliance

: There shouldn't be any history of non-compliance by the organisation, indicating they don't pose a threat to immigration control.
While these are the fundamental eligibility criteria, it's worth noting that the application process for a sponsor licence is thorough, and the Home Office might request additional information or clarification.
Therefore, to ensure the online application form is accurately filled and to prevent scenarios where your sponsor licence application is refused, it's recommended to thoroughly review the full policy guidance provided by the Home Office and even consider seeking legal advice from a team of business immigration experts..
Supporting Documents Required for a Skilled Worker Sponsor Licence Application
Acquiring a Skilled Worker Sponsor Licence is not just about meeting the requirements; it's also about proving that you meet them. This proof comes in the form of different supporting documents that accompany your sponsor licence application to the Home Office. Making sure these records are accurate, up-to-date, and in line with what's expected is crucial for a successful application. 
The essential documents you'll need to submit with your application:
Proof of Business Operation

: This might include a recent bank statement for the company or a certificate of VAT registration. These documents serve as evidence that your company is genuine and operational in the UK.

Employer's Liability Insurance

: A current insurance policy document showing a minimum cover of £5 million is generally required.

Relevant Registration and Licensing

: If your business operates in a sector that requires mandatory registration or licensing, like healthcare or education, you need to provide evidence of this.

Previous Sponsorship Records

: If you've held a licence before or have made visa applications, copies of previous Certificates of Sponsorship or other relevant documents may be needed.

Financial Health Check

: Depending on the type of licence, you might need to submit financial statements or other documents that show your business is solvent and can support sponsored employees.

HR Documents

: As mentioned previously, an efficient HR system is crucial. You might be asked to provide an outline or a snapshot of your HR process, demonstrating your ability to track and monitor your employees, especially those on the skilled worker route.
If you intend to sponsor artists, ministers of religion, or sportspeople, you'll likely need to provide additional evidence related to the specific field, such as endorsements from relevant bodies.
Note that there might be additional records required based on the specific licence type you are applying for. Check the latest sponsor guidance document or by the Home Office or talk with a business immigration lawyer to ensure you're on the right track.
How to Apply for a Skilled Worker Sponsor Licence
The application procedure for the skilled worker sponsor visa might feel a bit intimidating. However, understanding each step can make the process more manageable. Here is a step-by-step guide for making a sponsor licence application.
Determine the Right Licence Type

: Before starting the process, it's crucial to identify the right variation of the licence your organisation needs. This choice affects subsequent steps, including the application fee and required documents.

Preparation

: Before you submit the application, gather all necessary relevant documents. Keep in mind that depending on your organisation's sector and the licence type, the required documentation can vary.

Online Application Submission

: Use the online application form on the UK government's official website to apply for the licence. The form requires detailed information about your organisation, the roles you wish to sponsor, and the key personnel who'll manage the sponsorship process.

Payment of Application Fee

: Upon completion of the online form, you'll be requested to disburse the application fee. This varies depending on the type of licence and the company size.

Submission of Documents

: Once the online application is complete, you have a limited window (usually five working days) to submit the necessary documents to the Home Office. Ensure these documents are well-organised and in the correct order.

Home Office Pre-licence Visit

: Before granting the licence, the Home Office may decide to visit your business premises. This is to ensure that you are adequately prepared to carry out your responsibilities and to confirm the information you filed with the application.

Decision Phase

: The processing time for a sponsor licence application can vary, though it typically takes around eight weeks. However, there's a priority service available for those who need a quicker response.
If the application is granted, you'll be granted access to the Sponsor Management System (SMS). The SMS is an online portal where you'll manage all sponsorship activities, including assigning certificates of sponsorship to eligible employees.
Remember, obtaining the licence is just the beginning. Once you have it, continuous adherence to the sponsor licence duties is vital. This includes record-keeping, reporting duties, and ensuring that any sponsored workers adhere to the terms of their visa.
How Long Does It Take to Get a Sponsorship Licence?
Once an application for a sponsorship licence is submitted, the UK Home Office typically takes around 8 weeks to process the request. However, this timeframe can vary depending on the volume of applications they're handling and the specifics of each application.
If the Home Office requires further information or decides to visit the business premises as part of the assessment, it may extend the processing time. It's advisable for organisations to keep all relevant documentation readily accessible and to respond promptly to any inquiries from the Home Office to facilitate a smoother and swifter process.
For businesses in a hurry, there's the option of the priority service. This premium service fast-tracks the application, typically providing a decision within a mere 10 working days. However, do note that there's an additional fee for this expedited process.
Applying Through the Pre-licence Priority Service
Pre-licence Priority Service allows sponsor licence applicants to fast-track their application for an additional fee (£500), ensuring a quicker turnaround time. This is especially advantageous for organisations that have critical operational requirements that cannot tolerate any delay.
You will find the option to request the priority service and pay its associated fee together with their sponsor licence application fee. Additionally, you can still opt for the priority service after submitting the application, provided that the application isn't already being reviewed. This can be done from their sponsor licence application account.
It is important to note that just because you're using the Priority Service doesn't mean you can bypass any essential criteria. Businesses must apply with the same care and diligence as they would under the standard procedure.
How Much Does Sponsor Licence Application Cost?
The costs associated with the application can vary based on various factors, including the size of the organisation and the type of licence being sought. 
Small or Charitable Organisations

: As of 2023, small businesses and charitable organisations need to pay a fee of £536. A small company, as defined by the Companies Act 2006, generally has an annual turnover not exceeding £10.2 million, a balance sheet not exceeding £5.1 million, and no more than 50 employees.

Medium or Large Organisations

: Larger entities have a higher application fee, which is £1,476. Large organisations are the ones that do not fall under the 'small business' category as defined above.
There are also some additional fees. Such as each time you want to sponsor someone, you'll need to assign a certificate of sponsorship. There's a fee associated with each CoS you issue. Moreover, when sponsoring a non-EEA skilled worker or someone on a GBM Senior or Specialist Worker visa, employers are required to pay the Immigration Skills Charge. The cost varies based on the organisation's size and the length of sponsorship.
It's imperative for businesses to remember that these fees are usually non-refundable, even if the application for a sponsor licence is refused or rejected. As such, it's crucial to ensure that the application is thorough, accurate, and meets all requirements to avoid financial setbacks.
Founded by Immigration Judges
Our firm was founded by immigration judges. We are renowned for our work, particularly on Immigration and Human Rights law and have very high succes rates for our clinets.
successful UK Immigration applications.
Immigration Appeals for clients in the last 3 years alone.
success rate with UK immigration applications and appeals.
Over 50 compliments from judges in the last 3 years alone.
What are Certificates of Sponsorship (CoS)?
To sponsor a foreign worker to come to the UK, businesses with a valid skilled worker sponsor licence must assign a Certificate of Sponsorship (CoS) to the prospective employee. This document doesn't physically exist as a traditional certificate would; instead, it's a virtual document containing a unique reference number.
The CoS acts as proof that the employer has gone through all the necessary checks and has found the individual suitable for the role. It serves as a bridge between the employer's intent to hire and the potential employee's visa application. In essence, it provides the Home Office with evidence that:
The employer wishes to sponsor a specific individual for a skilled position.

The individual's role and qualifications align with the job's requirements.

The sponsor has undertaken due diligence and believes that the individual can fill the position.
Types of Certificates of Sponsorship (CoS)
There are two primary types of CoS, which are:
Defined CoS

: Formerly known as 'restricted certificates', these are assigned to Skilled Worker visa applicants applying from outside the UK. Once employers have obtained their sponsor licence, they need to apply for this through the Sponsorship Management System (SMS). Upon approval, the defined CoS will appear in the employer's SMS account, allowing them to assign it to the designated worker.

Undefined CoS

: Formerly known as 'unrestricted certificates', these are needed to sponsor Skilled Worker visa applicants who are already in the UK, as well as for all other sponsored visa categories. When applying for the sponsor licence, sponsors must give an estimation of the number of undefined certificates they anticipate needing in the initial year. Should the allocation be exhausted within those 12 months, employers can request additional certificates via SMS.
There's a fee for each CoS. Once issued, a CoS is valid for a limited period. If the worker doesn't submit their visa application within this timeframe, the CoS expires, and a new one may need to be assigned.
Maintaining Your Skilled Worker Sponsor Licence: Sponsor Licence Duties
Being granted a sponsor licence is a great milestone, but with this privilege comes the critical responsibility of ongoing management and ensuring adherence to the set guidelines. The duties include:
Reporting Duties:

Sponsors must promptly report specific changes or events that affect either their sponsored workers or their organisation. Timely and accurate reporting ensures transparency and maintains the integrity of the sponsorship system. Examples of situations that usually need to be reported include:
If a sponsored worker is absent from work without any given reason for a prolonged period (typically 10 consecutive working days).

If the sponsored worker's role changes significantly from the one they were sponsored for.

If the sponsored worker's contract is terminated earlier than stated, whether due to resignation, redundancy, or any other reason.

Any significant changes in the worker's personal details, such as a change in their legal name.

If there's any suspicion or knowledge that the foreign worker is violating the requirements of their visa.
Record-keeping Duties:

Sponsors are obligated to maintain and update records of their sponsored workers through the Sponsor Management System (SMS). As per Appendix D of guidance for sponsors, sponsor licence holders are typically required to keep a record of the following:
Evidence of right-to-work checks in the UK.

Proof of the worker's date of entry to the UK (in relevant cases).

A copy of the worker's National Insurance number, unless exempt​.

History of worker's contact details

Worker's biometric residence permit

Absence records 
Compliance with UK Immigration Laws:

Sponsors must adhere to all aspects of the Worker and Temporary Worker sponsor guidance and the broader UK immigration laws. This ensures that both the sponsor and the sponsored workers remain compliant with the UK's legal requirements.

Complying with Wider UK Law:

Beyond immigration-specific regulations, sponsors must also comply with the broader spectrum of UK laws, including employment rights, health and safety, and any sector-specific regulations.

Behaviour and Conduct:

Sponsors must not engage in actions or conducts that are considered not conducive to the public good. This includes any activities that might harm the reputation of the sponsorship system or lead to its misuse.
It's essential for sponsors to be familiar with and diligently follow these duties to maintain their licence and avoid potential sanctions.
Understanding the Sponsor Management System (SMS)
The Sponsor Management System (SMS) is a crucial online platform provided by the Home Office for UK employers who hold a sponsor licence. The SMS enables sponsors to manage their licence, including the allocation and assignment of Certificates of Sponsorship (CoS) to prospective or existing migrant employees. 
Moreover, it provides a consolidated platform where sponsors can keep records of all their sponsored employees, their current status, and other relevant details, helping them adhere to compliance requirements.
Within the system, sponsors can assign roles to key personnel who are in control of the management and maintenance of the sponsor licence. The key contacts are:
Authorising Officer

: A senior figure responsible for recruitment, overseeing all SMS users. They can also be designated as a Level 1 User.

Level 1 User

: This individual has access to SMS and can execute various functions, including the assignment of Certificates of Sponsorship. Following the approval of the application, a UK-based representative can also be added as an additional Level 1 User.

Key Contact

: Acts as the primary liaison with the Home Office.
The SMS also keeps sponsors informed with notifications, reminders, and alerts about significant dates or actions required, such as licence renewal. Overall, it is a comprehensive tool that allows UK employers to effectively manage, monitor, and maintain their responsibilities and duties as sponsors.
What Is Sponsor Licence Rating?
The sponsor licence rating is a system established by the Home Office to classify sponsors based on their compliance with their sponsorship duties and the Immigration Rules. The system helps the government identify and manage potential risks associated with hiring non-UK residents.
A-Rating

: This is the standard rating given to an organisation when its sponsor licence application is first approved. It represents that the organisation has met all the necessary requirements and can start sponsoring non-UK residents. Having an A-rating means the organisation is deemed trustworthy by the Home Office to fulfil its sponsor duties.

B-Rating (or 'Downgraded' rating)

: If, during a compliance check or any other assessment, the Home Office identifies that an organisation is not meeting its sponsor duties, it may be downgraded to a B-rating. This rating indicates that there are areas of non-compliance.
Maintaining an A rating is crucial for an organisation's reputation and its ability to continue sponsoring overseas talent. A downgrade to a B-rating not only implies additional scrutiny and administrative tasks but can also impact the company's ability to attract international talent, given the perceived risks associated with a lower rating.
What to Do If Your Rating is Downgraded
If an organisation has been downgraded to a B rating, it is possible to regain an A rating with diligent efforts. This involves strictly following the action plan provided by the Home Office and demonstrating full compliance with all sponsorship duties. Once the Home Office is satisfied with the corrective measures, they may reinstate the A-rating.
Should an organisation with a B-rating fail to make the necessary improvements or continuously breach their sponsorship duties, the Home Office may take more severe action. This could range from suspending the sponsor licence temporarily to, in extreme cases, revoking it altogether.
Home Office Sponsor Compliance Visit - How to Deal With Them?
The Home Office undertakes compliance visits to ensure that organisations holding a sponsor licence adhere to the duties and responsibilities set out in the Immigration Rules. The primary objective of a sponsor compliance visit is to ensure that organisations are upholding the conditions of their sponsorship licence.
They may want to verify that the details supplied are authentic and that the organisation is compliant with all related obligations. The Home Office may not give prior notice of a compliance visit, ensuring they get an accurate snapshot of the sponsor's day-to-day operations. However, they might schedule the visit in advance in some cases.
What the Home Office Checks
Consistency with Visa Conditions: Officials will check if your sponsored employees are adhering to their visa terms and if their job roles align with the standard occupational classification code mentioned in their Certificates of Sponsorship.
Business Operations: They'll ascertain that your business remains actively trading.
HR Systems: The robustness of your HR systems will be assessed to ensure they're sufficient to meet the obligations of the sponsor licence.
Immigration Control Concerns: Officials will evaluate if any of the business activities could potentially undermine immigration control.
Certificates of Sponsorship: There'll be a review to determine if the original number of Certificates of Sponsorship you requested still aligns with your current needs.
How Long Is a Sponsor Licence Valid For?
A sponsor licence is valid for a period of four years from the date of approval. During this time, the sponsoring organisation can assign Certificates of Sponsorship (CoS) to prospective employees, allowing them to apply for the relevant visa to work in the UK.
Before the expiration of the sponsor licence, organisations need to submit an application for renewal if they wish to continue their sponsorship activities.
It's advised to apply for a renewal minimum of three months before the existing licence expires, ensuring continuity in sponsorship processes. The renewal process is an assessment to ensure the organisation remains compliant with its sponsorship duties

What to Do if Sponsor Licence Application Is Refused or Rejected?
Being refused a sponsor licence can be discouraging for any organisation. It is crucial to understand why the refusal occurred and what measures can be taken next. There could be various reasons why a sponsor licence application is refused.
When the Home Office arrives at a decision on your application, they will inform you in writing. This correspondence will explain whether your application has been granted or denied. Common reasons include inadequate HR systems, failure to provide necessary documentation, or not meeting the suitability criteria set by the Home Office. 
If you believe there's been an oversight or misunderstanding on the part of the caseworker, or if essential evidence you submitted was overlooked by UKVI, you can request them to correct these errors. If necessary, you can then submit a fresh online application to rectify the situation.
In situations where you believe the refusal was unlawful, lacked reason, or did not follow proper procedures, initiating a judicial review is an avenue available to you. This is a legal process where you challenge the decision of the Home Office.
To initiate a judicial review, you will need to make a formal application within three months of the refusal. Before this, a Pre-Action Protocol letter is essential. This letter informs the Home Office of your intent to claim and gives them an opportunity to reassess their decision.
Here are a few key notes:
Requests to correct caseworker errors should be made to the Home Office within 14 days from the refusal date. The Home Office won't entertain any new evidence that wasn't part of your original application.

If the refusal is because of issues like fraudulent documentation, inadequate processes, certain unspent criminal convictions, or lacking a UK trading presence, you will need to wait 6 months before you can re-apply.

If your sponsor application was refused due to a missed deadline (through no fault of your own), you can re-apply immediately.

If you receive a Civil Penalty, you have to wait 12 months from the penalty's due date to re-apply. In some severe cases, you might need to wait up to five years.

When you re-apply for a sponsor licence, be prepared for a visit from a UKVI compliance officer. This visit is an on-site check to verify if you've set up the required systems and procedures to fulfil your sponsorship responsibilities.
It's essential to ensure that every subsequent application for a sponsor licence addresses the issues pointed out in the previous refusal. Continuous refusals can complicate future applications and reduce the likelihood of attaining a sponsor licence.
Given the complexities associated with sponsor licence applications, organisations often benefit from seeking legal advice or consultancy. Experts can guide you on how best to address the reasons for refusal and can even help in submitting the application on your behalf.
Need Help with Your Skilled Worker Sponsor Licence?
Obtaining or maintaining a skilled worker sponsor licence can be an intimidating task when there are other aspects of the business that you need to take care of. At Gulbenkian Andonian Solicitors, we specialise in providing comprehensive guidance and support to ensure your journey is smooth and compliant with the UK's immigration laws.
Our proficient team is committed to offering tailored solutions that meet your individual requirements. Whether you're just applying or encountering issues with your existing licence, we're here to help.
Expert Consultation:

Our experts will collaborate closely with you to learn about your situation and offer actionable guidance.

Full Compliance Check:

We will conduct a thorough review of your organisation's practices to ensure you meet all regulatory requirements.

Ongoing Support:

From application to approval and beyond, we provide ongoing support to keep your licence in good standing.
Ready to take the next step? The right talent can propel your business to unparalleled heights. Don't let the complexities of the sponsor license process hinder your growth.
For more information about obtaining a Skilled Worker Sponsor License, do not hesitate to call.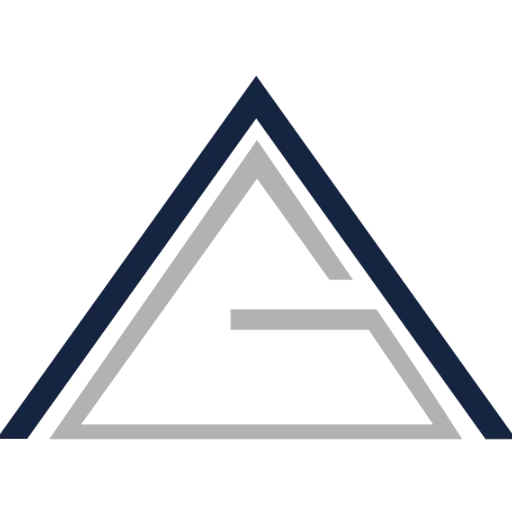 Get a Consultation Right Now