How does Divorce in the UK work?
A divorce can be devastating for a family, but a relationship can inevitably break down at the most inopportune of moments. Although this is unfortunate, our experienced family lawyers can offer you advice on your divorce rights UK, the divorce process and covering the major aspects of all divorce proceedings.
Many aspects of divorce law vary according to a couple's circumstances, such as whether they have children or own a house together, so it is important to consult a legal expert if your marriage is at an end. This ensures that you get the best deal and look after your own interests, legally speaking. The following information applies to England and Wales, although the law may differ in other parts of the UK.
If you've reached the end of your marriage and your relationship is unfixable, then its time to look into UK divorce laws. However, you may only begin divorce proceedings if you have been married for 12 months. If you have been married for less than 12 months, the courts will not consider your request, even if you feel that you have reached the end of your marriage. According to the UK divorce laws, your marriage must be legally recognised in the UK in order to begin divorce proceedings. If your marriage is not recognised in the UK legally, then you will not be able to get a divorce, as UK law considers your marriage to be non-existent anyway. Not sure whether your marriage is recognised in the UK? Speak to a member of our team for advice.
Separating within 12 months of marriage
If you're looking to get a divorce before 1 year of marriage is over, the courts can grant you a judicial separation, meaning that you are legally separated. You will still be technically married though, so this is not ideal for many couples. An annulment is also an option if you are less than 12 months into the marriage, and can be granted for a variety of reasons. An annulment declares that a marriage never existed in the eyes of the law, essentially pretending that it never occurred in the first place. This can happen if your marriage is not found to be legally valid. For example, one of the partners may have already been married, consent may not have been given, one of the partners may have been experiencing mental troubles, or one of the partners may have been under 16 years of age at the time of marriage.
How long does a divorce take UK?
When our clients decide upon the difficult decision of actually starting a divorce proceeding, most will ask us how long does a divorce take? Standard divorce in the UK can take anywhere between four to six months. Divorces that are uncontested, which means that there is a general understanding between the couple before the proceedings begin are relatively straight forward and come down to completing and filing the appropriate paperwork. However, this process can often take longer if there are financial disputes amongst other factors that need to be ironed out and negotiated between the couple. Die to this, divorce proceedings in the UK can generally take up to 1 year on average.
Legal grounds for getting a divorce
When you reach the end of your marriage and require a divorce, according to UK divorce laws, you must state that your marriage has "irretrievably broken down" due to a number of potential reasons which UK law recognizes as legitimate reasons to get a divorce. These reasons are adultery (i.e. cheating), unreasonable behaviour, desertion, two years of separation and both parties' consent, or five years of separation (with no consent required). Although the end of a marriage can be bitter, it is helpful if both parties agree to the wording of the divorce before proceedings, as later changes to the documents could be time-consuming and expensive. It is helpful to use a solicitor such as Gulbenkian Andonian Solicitors for help when getting a divorce, as there are many legal forms to fill out.
Divorce when spouse lives in another country UK
If you are trying to instigate a divorce but your spouse actually does not live in the UK but abroad, you might be able to still use the UK legal system and the UK family courts for your divorce.
This would be possible as long as yourself and your spouse (or both) have been "habitually resident" in England and Wales or you have been habitually resident in England and Wales at least 1 year before the idea of getting a divorce was put forward, then you will be able to apply for a divorce under UK law.
The UK courts consider "habitual residence" as the place that you have the closest ties. For many people, this is the place that you live and work. It is the place you reside in for most of your time and you can only be a habitual resident in one location at any time.
When you choose to divorce a spouse that is living abroad please note that the proceedings will take a longer time due to the fact that distance will cause delays of important documentation being posted back and forth.
You can use mediation services to settle issues surrounding your shared finances, property, and children's custody if you do not wish to go through the court system. UK divorce laws allow mediators, who are professionals, to mediate your divorce settlements and advise you on the best courses of actions to take when it comes to your assets, finances, and children. You will initially go to a meeting called mediation information and assessment meeting (MIAM) where the mediator begins to assess your case. Mediators offer impartial advice about your divorce, although they cannot provide you with legal advice itself. At the end of the mediation process, a mediator will create a memorandum of understanding, which is a document that outlines the points you have agreed to – this document is then taken to a solicitor and processed further. In most cases, you will have to attempt mediation before you will be able to get divorced via the court system.
Divorces are inevitably complicated, especially with all the shared assets a couple may have together. If you've reached the end of your marriage and you need help with UK divorce laws, get in touch with Gulbenkian Andonian Solicitors today for advice.
Family Law Areas We Specialise In
We can assist you with ALL types of UK Family Law matters.
Please click on a specific service below to find out more.

Ask our team of expert Family Lawyers about your case.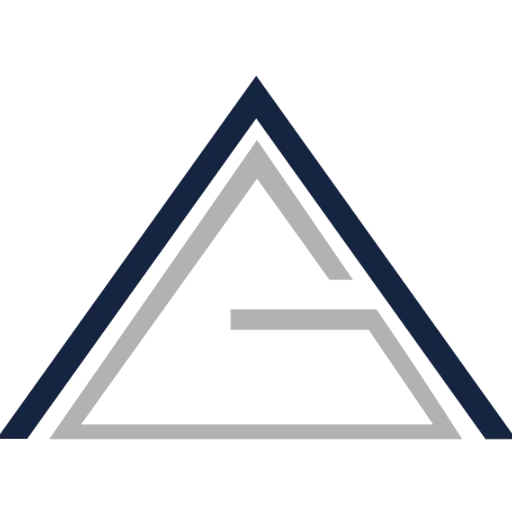 Get a Consultation Right Now