A joint venture, often referred to as JV, is the result of two or more businesses or commercial parties creating a shared corporate entity. In addition, joint ventures can be characterized by involved parties sharing more than just ownership, but also sharing in both risks and returns.
Why Choose a Joint Venture?
Even though the regulations and laws regarding joint ventures in the UK are complex, many corporations still choose to create a joint venture for several reasons, some of which include the following:
Joint Ventures Within the UK
Within the United Kingdom, the regulations and laws concerning joint ventures are explicit and must be addressed in the formation and participation of any joint venture. For any company or businesses considering a joint venture, it is recommended to seek qualified legal counsel to ensure you are above board on the rules and regulations.
Corporate law in the UK does not consider a joint venture as a legal entity to be regulated. However, under the Partnership Act of 1890, multiple persons or entities carrying on business together are regulated under government authority.
Types of Joint Ventures in the UK
While any joint venture is a result of two entities executing business, whether its a project, arrangement, or intention, most joint ventures can be categorized under the following types.
Laws Governing JVs in the UK
Since joint ventures are subject to UK company law, they are regulated by the following laws.
Choosing to Form a Joint Venture
The formation and registration of a joint venture alone has a series of forms, rules, and complex requirements. For any joint venture formed, it is recommended to seek legal counsel.
The first step to registration involves the Registrar of Companies, a part of Companies House. This step requires several documents, such as the proposed articles of association and model for governing the company.
At this stage, most also enter a formal joint venture agreement, which is intended to manage disputes among all stakeholders, but this is not an essential document for registering with the government. Another solution would be to include the terms and conditions from the joint venture agreement, and put it directly into the company's articles of association instead.
Because there is no requirement for a public notary at this stage, most documents can be submitted in an online form when creating a joint venture.
Certain joint ventures, such as an LLP or an LLC, are required to register with the Companies House, but there are no other registration requirements, especially in terms of the local registries in the UK. However, many joint ventures find they are subject instead to merger control regimes from either the EU or the UK.
Market and Purpose of a Joint Venture
While a joint venture can be formed in any commercial sector, the regulations will change depending on the sector in which the joint venture is formed. There are specific regulations especially in the following four economic sectors: health care and treatment of disorders, financial services and consumer credit services, data protection, and gambling or gaming.
However, there are no restrictions on the purpose of a joint venture, aside from committing illegal activity.
Joint ventures are unique, and their complicated place within government regulations are variable depending on their type, what sector they belong to, and even the locations of the parties involved.
Please click on a specific service below to find out more.
If you're interested in discussing a specific corporate or commercial legal matter please contact us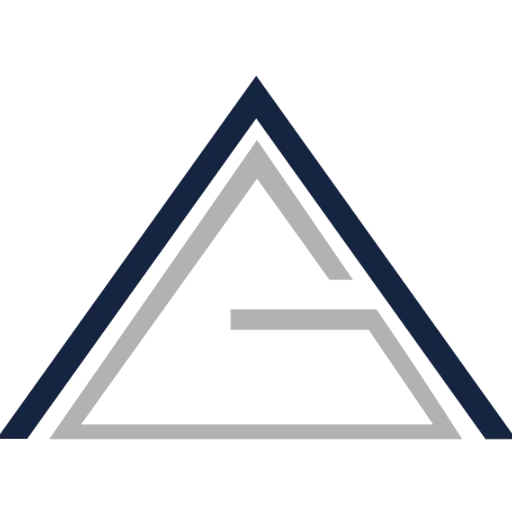 Get a Consultation Right Now
A successful process. Shazaib Hussain handled our visa application for a fiancée visa and we received the visa today. Throughout the lengthy process, gathering of documents and the provision of proof Shazaib was thorough and precise. We cannot thank Shazaib and the team at Gulbenkian enough.Neil & Anna (Russian)
We instructed Dr Bernard Andonian after the Home Office refused three times to grant my wife a visa to join me. What Dr Bernard did with our case was amazing. Through his hard work and diligent planning he steered our new application to approval. After having years of our lives messed up by refusals which should never have happened, we are grateful to this wonderful law firm for changing this course. We recommend this as a first class service.
I recommend.They are the best!👌 Top notch, excellent quality ,premium, legal service for any type of legal battle and especially immigration issues. They have the best quality ,kind and professional staff. A very Big thanks to Mr Dave Vasoodaven and Hayk Sayadyan , whom the Lord used to help me 🏆win my legal battles the past years. AIso a massive thanks to all the warm staffs and team members , of Gulbenkian Andonian socilicitors for your great customer/ client service. From a very Happy Client.(Christine Martins)
I am very impressed with degree of professionalism and guidance that Zara and Fadi Provided to my moms case! I am a great believer that takes each of us to make a difference for all of us and they really made a difference to my moms future life and also my whole family! I will recommend them for every other person who needs a lawyer as "If you can't pay it back, lets pay it forward! "
I am completely satisfied with the service I received from Gulbenkian Andonian Solicitors. I engaged this law firm after being confronted with an unexpected immigration issue. From the moment I called, Mr. Shazaib Hussain was able to provide a proposed solution, and he worked very hard to get me a favorable outcome. I am thrilled with the resolution to my case. I have no hesitation in recommending this law firm to anyone, and I plan on using them for all of my future immigration applications.
Really happy and satisfied by the service provided in this firm.Ms Shamal was very professional, attentive and kind when helping me.She was referred to by my mother who had previously received her services.I will be taking all my legal matters to them for sure.10/10 recommend.
"I am extremely pleased with the exceptional service provided by [Zara]. Their expertise, dedication, and attention to detail were instrumental in making my spouse visa renewal process successful. From the very beginning, they guided me through the intricate steps with professionalism and a deep understanding of the immigration process. Their commitment to my case gave me the confidence I needed during a crucial time. I am grateful for their hard work and would highly recommend [Zara] to anyone seeking reliable and effective legal assistance."RegardsMoh
The service provided surpassed expectations and was extremely professional and knowledgeable. Ms Shamal was extremely knowledgeable, thorough and kind. I highly recommend this firm and will be using them again when the time arises. All the best to you!
Shazaib and the wider Gulbenkian Andonian team surpassed our expectations when recently applying for my wife's visa, which had a complexities that we had to overcome with the Home Office. Shazaib was very professional, responsive and reassuring and he took us through the process, ensuring that we were clear about what was required at each step. Thanks a lot!
Thank you very much Zara for your help and support best one
We shall highly recommend,sincerely and honestly the Gulbenkian Andonian Solicitors for your immigration needs. You are always safe because of the professional and personal approach of Dr Bernard Andonian. We are thankful to the entire team for working hard to obtain discretionary leave for us.
This might sound exaggeration but I've been struggling with the Home office for my Asylum claim and back then I had a different Lawyer which basically made no effort beyond what he was supposed to do.So I switched to Gulbenkian, got Dr. Bernard working on my case which to be honest it was a complicated case , but with his efforts and his constant contact and follow ups ,I swear to God he created a miracle I was granted a leave to remain when previous lawyer and free Legal advise firms said it is not possible more especially from inside the country. Today I received my BRP after 3 years of waiting . I'm so so so so grateful 🥹 I feel like he was god sent .Advise to those who got complicated cases, don't lose hope just hire the right people in my case it. Was this firm and DR. Bernard.Lots of love and gratitude 🙏🏻Eva
We were provide with excellent service by Zara Shamal. She explained the process in detail and kept us informed every step of the way, Zara responded promptly to all our queries, we would like to thank her sincerely.
The team at Gulbenkian Andonian are wonderful, diligent, and warm people.A special thank you to Dave Vasoodevan and Shazaib Hussain all for their hard work towards my successful partner Visa application and an excellent overall experience.Shazaib is an outstanding and meticulous solicitor who made sure all my documents were thoroughly organised, and was consistent in his communication throughout the process.Could not recommend them more – a professional, grounded, and considerate team of solicitors!
Gulbenkian Andonian Solicitors is a very reliable law firm. The staff are warm, attentive and efficient. In particular, Mrs Christine Wang as a Legal Officer was very serious , careful and meticulous in the handling process. It is inseparable from the efforts of Christine and her colleagues that my husband successfully obtained the PR visa this time.My husband and I are very appreciated to them, and will recommend more friends in the future, because this is a trustworthy law firm. Thank you again!
This agency helped me and my partner apply for a fiancé visa earlier last year. Our adviser (Bernard) was transparent and helpful throughout the whole process, start to finish. His communication was practically instant. It was a long and stressful, but having these guys in our corner made the world of difference. Absolutely amazing service, can't recommend highly enough.
I really recommend this solicitor firm to people who is struggling with applying spouse visa. They are professional in giving advice on preparing documents. Their efficiency is pretty excellent as well. For example, the solicitors answered my emails quickly. Thanks for the help of Henry and David, I only spent 6 working days waiting the application result for my visa!!! Especially Henry has checked all of documents carefully and patiently before submitting it. I am really appreciate it!
I am very pleased for the services that Miss Kajal provide me.
The visa application process has been supported by a very diligent and competent team ultimately leading to a successful result.
This guys were beyond my expectation, very professional, you won't go wrong with Gulbenkian Andonian Solicitors.
This was exceptionally executed beyond my expectations. Thank you very much
Super helpful, fast and amazing team. Henry is wonderful and dedicated, highly recommend.
ProfessionalIncredible personal experienceHighly recommended
I will highly recommend Kajal on immigration matter she is being really helpful and done a great job in short time. Thanks for all the team
Legal support toward my mother's visa extension was rendered with utmost professionalism. Extremely detailed advice and support from Day 1. The representation was detailed and thorough, highlighting all and any available evidence possible, towards my mothers visa extension. Thanks to all the team for their availability and willingness to assist at all times. Thanks to Mr Dave Vasoodevan who left no stone unturned to get us positive result the first time we applied.Thank youDr Srinivasan
I am so happy I did chose Gulbenkian Andonian, they helped me for years to fight with Home Office. 6 years my solicitor didn't give up on me and always supported me, finally I got my visa before Christmas, which is a better result than we expected. Very professional and reasonable charges. Highly recommended.
Gulbenkian Andonian Solicitors, they are very transparent, knowledgeable, top-quality lawyers, efficient in their job, value for money.
This is such a responsible team, and they are attentive to each detail. They provided some good ideas and helped me solve one tough problem that existed 8 years they are brilliant and professional , Anyway, thanks a lot!
There is a Wonderful and Amazing Firm I want to say a very thank you too, I must extend my deepest thanks to the Staff of Gulbenkian and Andonian Solicitors for their dedication and care looking over applicants like myself throughout the years, As a Great Firm, You Guys are the very best, With amazing staff members like My Solicitor Zara, Caroline, Dave, Karen and Mr.Andonian himself, Thank you so much team for looking after me with care, My Wife and I Truly Appreciates it…Special Thank You again..Kind Regards Mr.Horsford
I have had an overall good experience with Gulbenkian Andonian Solicitors. A big thank you to Kajal and Dave for assisting with my application and the support after an appeal was submitted. Fadi was also a big help in making decisions on my appeal case. Thanks to the team on my successful visa appeal
Very helpful and great knowledge of immigration as a firm !!!
We would like to thank Gulbenkian andonian solicitors for their great support during this application, In special to Kajal Nayee for all her dedication, professionalism and commitment during the entire process. We can't thank you enough and we are so happy with the end result. We will recommend you to our family and friends and we will continue making use of your services for any future applications. Muchas gracias 🙂
When choosing a law firm or finding a solicitor for your matter, it can be daunting and as sceptical and doubtful it can be very hard and stressful to stumbled on someone who can represent you with honesty and stand by your side but with Gulbenkian AS it's a different matter.I looked around and I had some choices but my heart took me straight to Gulbekian Andonian Law Firm where I met Danny & Mr Henry Lau. This is where my mind find peace because I knew I was in good hand and I couldn't be more excited to be their client and they can represent me.From day one, they have been outstanding and absolutely amazing. Henry is not just a senior solicitor, he is an incredible human being with great experience and guide you with the best advise. He walked me thorough all the possibilities and the opportunity to raise above the home office decision. There was a time where I just lost hope but Henry walked me through my dossier and gave me hope and guided me all the way along, I cannot thank him enough. He called me to say that we won the case and I was still in shock because I lost hope but him not, he is a humble optimistic true lawyer leading his cases with greatness.If you ask me if I recommend Gulbenkian Andonian Solicitor for your stuff, absolutely a "YES, 100%" !!Gulbenkian Andonian Firm don't sale you or promise you a trip to the moon but they work with you until your stuff are settled. -Amine
The most professional immigration care I have ever received.My solicitor Hayk helped me through years with residence and citizenship applications and I cant be more grateful for all the attention to details and individually tailored care and support with a lot of human touch Hayk and whole Gulbenkian Andonian crew gave me. Highly intelligent and carrying professionals in their field.
Highly professional, great service and kind people. They are surely the best immigration lawyers you can get.They are excellent, thoroughly experienced and qualified team and especially thanks to Hayk Sayadyan
It was a real pleasure working with them. Extremely professional and super helpful. Highly recommended !
Fantastic service. Gulbenkian really went the extra mile for our case, and they came to our aid at critical moments when timing really mattered. I wholeheartedly recommend the firm. Thanks again.
I highly recommend Gulbenkian Andonian Solisitors. I received quick and professional service with an outcome I expected.Communication and instructions were consistent and clear. Team was very experienced and supportive. Worth every penny.
After speaking with a number of different firms about business immigration routes to the UK, we felt most comfortable with Gulbenkian Andonian Solicitors. Their immigration lawyers in London really helped us understand the requirements and processes involved and how to move forward. Thanks very much for the advice and guidance.
Thank you very much for the expertise and professionalism with which you dealt with my application to the Home Office that made them promptly respond and granted my status. Well done Mr Henry Lau.
The professional top lawyer team and the patient and meticulous work process have made my case successful! We are very grateful to lawyer Christina Wang of your law firm. From November 20, 2021, when we met to consult about appeals, she gave us detailed appeal ideas and path guidance with her professional and meticulous work style. Let us The painful feeling has been relieved. Lawyer Wang is very good in both Chinese and English. She used English to make my English husband understand the details of the case clearly, and she also used Chinese to translate the incomprehensible provisions of British law for me. She is perfect The bridge built our business relationship with the law firm, successfully completed the complex work in 8 months, searched for solid evidence, and helped us find the best and responsible case responders and the best lawyers. The lawyer who went to court, she went through practical and meticulous work in every link, and finally helped us win the appeal. Our whole family is very grateful to lawyer Wang! She is the representative of the most outstanding lawyers in London. She not only has beautiful appearance, but also has the strictest professional ethics. She is the pride of our Chinese female lawyers! The benchmark and flag of British lawyers!
If you're looking for professional, competent, and reliable immigration advice, Gulbenkian Andonian Solicitors is the law firm for you. I worked with them when I applied for my permanent residency, and they made the process as smooth and stress-free as possible. I couldn't recommend them more!
As you may know filling a spouse visa application is so stressful and daunting but praise to God I found Gulbenkian, The lady at the reception(Saskia) is extremely helpful everytime I call, She tries to do everything she can to help me with my Questions and also Henry lau the Solicitor is a true gentleman. I advise everyone to use Gulbenkian Solicitors you will never regret it. Thanks again Gulbenkian for everything. I haven't finished my process yet but I'm satisfied already.
I can not thank Gulbenkian Andonian Solicitors enough for their hard work and professionalism they put into my visa application after receiving the great news today about my visa being granted by the home office, they were very supportive thought-out the whole process.A special thank you to Henry for working really hard on my case and being so helpful, and also a thank you to Zara and Dave for their support.Highly Recommended.
The best solicitors ever.very professional approach very friendly and best service.I recommend anyone to work with this esteemed team amd will have his matters done successfully.
Sara Shamal has been so hardworking, competent and knowledgeable during My visa extension, she has been so helpful and communicated whenever there is need of anything, she is so organised and she knows what she is doing!!! Well done Zara
Am ketra and am so grateful for the help I always receive from the lawyers Zara and Henry and not forgetting the all whole team as well . Since when I came to UK I have needed their services and as always the service exceeds my expectations. At any time I need them they are always available to help quickly and a high level of professionalism. They explain everything in detail and made the process a better learning experience. If you need an attorney these are your guys cause they helped me with renewing my visa. Thank you so @GULBENKIAN ANDONIAN solicitors
Great service by Dave and his team. I have used the firm twice since 2019 and I highly recommend Gulbenkian Solicitors to anyone who needs help in any legal matters. Thank you to Dave and the team!
Great service,very professional and best law firm so far. They helped us with my partners case and appeal. Thank you very much to Mr. Jahed and Mr.Dave. i can't recommend them enough. I recommended them to lots of people that had problems with immigration.
Great service by Bernard and the team. Fiance visa achieved for my Russian partner at first attempt. Always fast response and helpful throughout the process. Thank-you so much!
I recently used this firm to help with my mother's visa application. I found Dave Vasoodaven and Jahed Morad very professional and helpful and our problem got sorted very successfully despite being in a global pandemic. I highly recommend both of them especially Jahed who did all the work and kept us abreast of the information at every stage. Thank you so much Team Gulbenkian- Andonian!
I had my citizenship case with GA Salicitor which was very complicated and honestly at the beginning didn't have any hope that anyone can solve my problems. I was nearly ready to go back home, but they were 3 highly professional solicitor in my GA team from beginning who didn't disappoint me.Mrs. Zara with all kind, care and patience that you can find in one person with her professional colleagues stood by me and after nearly 4 years with their incredible law knowledge gave me a best result that I could have.In these years they never mentioned about money and never gave me a false hope.I wanted to thank Mrs. zara and all GA group for all the good things they did for me.Highly recommended to anyone who has law and specially immigration problems.Best Regards
I wholeheartedly would like to thank Jahed and Fadi for their service assisting me with my immigration matter, the many meetings, consultations, and court hearing. My case took almost a year to be resolved. At times, it was very overwhelming and stressful for me. During the whole process, Jahed especially he showed true care and attentiveness not only towards my case but also my personal issues. I also would like to thank Henry, he did not work on my case but he did come across me occasionally waiting to be seen and approach me to send me warm regards. It's been over a year since I use the immigration service from Gulbenkian Andonian. I still think about these genuinely nice people sometimes. With their presence and expertise, it made my whole experience dealing with legal matters a lot more bearable. I would recommend anyone who needs immigration assistance to use this law firm.
Since i first texted them, caroline was a quick responsive and Dr. Bernard was more than supportive. They didn't hesitate in giving any advise. He was very supportive and followed up even in his weekend which i really appreciated. He was so helpful and i do recommend them. Best of luck to Dr. Bernard and his team.
Went to get some documents needed for India notarized. Excellent service.
We have been using the excellent services of Gulbenkian andonian solicitors for more than 10 years.They always find a solution for us,all the staff are very honest,efficient and friendly. 100% recommended.
I came to Gulbenkian Andonian in a rush to apply for indefinite leave to remain. I was way over the limit of days you're allowed to leave the UK and with Brexit and the pandemic, I was honestly worried. I contacted the firm and I was put in touch with Henry straight away. Within a few days of getting in touch with him, he had already finished my application. I was apply to apply for ILR in a timely manner and before I knew it my application was granted without any issues. Henry was responsive, professional and did great work. I had been to another firm before but the service I serviced here was truly first class. I've already recommended the firm to my siblings who will be doing their applications very soon as well.
I have got a fantastic result for the extension of sole rep visas for me and all my dependents..My special appreciates to Mr Dave,Mr Hayk , Mrs Caroline and all Gulbenkian andonian professional team.Thank you for your help, determination, courage, analytical skills, and hard work.I would not hesitate to recommend your firm to anyone who need such a wonderful solicitors in the community. Thank you again.
Thank you so much Mr Dave and the rest of the legal team ! I can't tell you how much I appreciate the amazing legal work you did on my behalf .I am so grateful for your passion, dedication, and professionalism.
We can't thank Gulbenkian Andonian Solicitors enough especially Henry for getting a positive result of a complex immigration matter. Always there to answer any queries we had. And always kept in touch with us throughout to update us on the progress of the application. This is my first testimonial I've written. And I really can't rate this firm highly enough and wouldn't hesitate to use them again in the future.
Highly experineced professionals with vast knowledge. Gulbenkian Andonian was able to assist me on 3 different successful immigration cases since August 2016. Highly recommended for different visa application schemes. I received great support from Dr. Vasoodaven and Mrs Shamal during the stressful application times. Many thanks for all the effort they have been made on my applications, absolutely desired outcomes.
They are brilliant; I will highly recommend them, I had a small query and they even didn't charge me for all my questions. Highly professional and highly responsive. Thanks a lot 🙂
Not sure how and where to start but Gulbenkian Andonian Solicitors are the best. From Caroline at reception to Henry and Fadi who worked on my very complex immigration case to get the right outcome. Their excellence and professionalism cannot be described in words. Thank you team 👏👏👏
I would like to thank the whole legal team of Gulbenkian Andonian Solicitors in general for the service they have delivered to me and the excellent solicitors Mrs Zara and Mr David in particular for their honourable work and dedication to my case. Mrs Zara was a beacon of hope to my family during a time of uncertainty and desperation. Not only she managed to get my case solved in no time, her calm and positive attitude reflected on us and contributed largely towards raising the level of our confidence. My family and I are eternally grateful for the service she had delivered and I herby recommend Mrs Zara Shamal without reservations.
There is absolutely no better Law Firm than Gulbenkian Andonian solicitors, Amazing team of people who are really dedicated and interested in finding the best solution to your problem.Thank you Fadi for your professionalism, courtesy and overall most wonderful experience.Mr. Fadi and his associates, were so amazing to help me.The way FADI kept me informed of the proceeding at every step of the way to draft response to home office query was remarkable, for which i am very grateful.Thank you FADI and please keep up the great work, you are an amazing team.
Very pleased with Gulbenkian Andonian Solicitors worked. They helped with complex immigration issue and were supporting and helping during the immigration case.
gulbenkian Andonian Solictors are not just Immigration lawyers but a family you can rely and count on even when the chips are down. Fadi took over my ILR complicated appeal case. It was a great experience and i received great service, which was the best. Fadi effectively and clearly communicated with me throughout the entire process and made everything easy and fast. Fadi showed his expertise in all immigration areas as he answered all our questions and concerns. I highly recommend anyone facing challenges with their visa application to place their trust with Gulbenkian Andonian. As I am writing this Review, I have just won my ILR appeal which was very complicated due to Gap and home office unlawful policy.thanks to Fadi, Dave, Zara, Caroline, Danny, Hayk, Sajo and Henry and the rest of Team Gulbenkian for a fantastic job well done.RegardsSafeer
I sought legal advice from Mr. Henry Lau because my Application for Indefinite Leave to Remain was refused. He was calm, reassuring and extremely experienced. He dealt with my matter in a highly efficient and thorough way. I felt instantly in safe hands. I would highly recommend him to anyone finding themselves in my position.Mrs VAN VO
Thank you very much for ur quick response to my queries relating to tier4 student visa. It was wonderful experience talking to you..best Solicitor service. Thanks once again. 👍
Sajo Thomas was a great notary. I was able to get an instant appointment without having to wait for an affidavit. He was polite and generous with his time and went out of his way to assist. Very much recommended!
Gulbenkian Andonian is a very professional firm of extremally experienced Solicitors.They helped us with my husbands case to get his residence card.The whole team is very friendly, polite and willing to help.Special mention to Mr. Jahed Morad who was in charge of our case.We highly recommend Gulbenkian Andonian Solicitors to everyone and we just wanted to say thank you again for your help.
Extremely professional, experienced and friendly team of solicitors. Highly recommend. Thanks to all especially Dave, Fadi and Jahed 🙂
No words can descirbe the professionalism and kindness of all the team members at Gulbenkian Andonian. Thanks to all especially Caroline, Fadi, Henry and Dave.You are the Best : )
Very goodOne of the best firms in England.I can't thank them enough for what they have done for me and my family! I was about to lose my British citizenship and they have managed to stop that.We went to court and we won!That you very much
Gulbenkian Andonian were very transparent, knowledgeable, efficient, and friendly in handling my case. Positive results were achieved in an unexpectedly short time every time I consulted and used their service. I am glad to have met and utilised their help for taking care of my case, it certainly was quicker and less stressful using Gulbenkian Solicitors.A special and big thank you to Mr. Farhat who handled my case and helped me so much throughout my immigration journey.
An exclusive and amazing moment of truth from Gulbenkian Solicitors who have outstandingly and amicably strived, represented and rescued my wife from the wrath of eviction by the Home Office from UK after 18 years of overstay faltering. My spouse's case had been declined by The High Court Tribunal on about 3 occasions with no room for appeal. Amazingly Gulbenkian Solicitors exceptionally teamed up and eloquently provided excellent customer service through a high degree of articulation, diligence and professionalism that has seen 1st Tier-Tribunal Immigration Judge granting my wife right of leave to remain in the UK. I highly recommend anyone with similar complex immigration situation and seeking legal status to use Gulbenkian Solicitors. Beyond no reasonable doubt, my wife's situation was awfully difficult, but rest-assured a positive and unexpected solution has been successfully achieved.
My family and I will be eternally grateful to you for the opportunities you have allowed us to pursue by your assistance in the immigration process. All of your hard work is invaluable to us. Thank you for your professionalism and continued support. I really appreciate everything. It was a long journey, a long battle… I still remember when I met Mr dave in 2013 and explain to him about my immigration problem, he taught me to be patient and time will be the fruits of my patience. My son is now 7 years old and with the support of Mr dave and Mr danny this impossible dream has been possible. Mr danny has been very supportive thought the whole process of my application, he has been very positive and always lift me up when I had doubt about any other issues. Mr danny has been the gem of this wonderful journey. We'll now what can I say about Mr dave, he has been my mentor, a father figure,my angel guardian, he has guided me and advice me thought out my difficult phrase in life. I was living in fear, I let go opportunities in my work, but now all those fear has gone, I was feeling like a bird who live in a cage that flying was a desease. Now I look forward to application for my son british passport and I will continue to recommend other people who has difficulty in their immigration matter to seek help to Mr dave. As for me they are one of the best around and will aways be the best. They can make impossible dream come true. Thank u so much Mr dave and Mr danny.RegardRobin and family.
They were the catalyst to free me (19years of slave).Would like to give lots of prayers and thanks to Jahed Morad for his sincerity to bring these shackles off, so that I can finally begin my PhD in the faculty of Neuroscience. Lots of love to all.YNWALiverpool to win premier league this year. Jahed's favorite team.This law firm to win best firm of the year.
Gulbenkian Andonian have helped us so much with my husbands case and could not thank them enough. Especially Mr Farhat, our solicitor. Also Caroline, the receptionist, who is very polite and understanding. I would highly recommend them and if I could give them 10 stars, I wouldn't hesitate. Thank you very much for everything.
Excellent team and service. The support from the team from Caroline at the reception to the individual team members is excellent. Mr Fadi, Henry and David have beem magnificent.. I have no hesitations to recommend them.Thank you for everything.
I have finally got my British Passport. I remember the first day I came to the office in the old building and All looked lost.Thanks to everyone at the firm for all the effort and dedication you put in.May God Bless you All and If i know anyone with an immigration problem, theirs only one place.
Couldn't be more satisfied of the whole process! We won a very difficult immigration case thank to the firm's expertise and professionalism.. Definitely recommended. Thank you team ❤️
The best solicitors in London
They are very friendly ,caring always ready to help it's not all about money.They try to put you at the right place,They fight for you until they get what they want for you.Best solicitors I have ever met.They are very honest and reliable.100%.
Excellent service. I strongly recommend Gulbenkian Andonian Solicitors. The team are highly professional and efficient. I have returned to the firm after they successfully solved an immigration issue and will return again in the future. Special thanks to Mr Jahed Morad for his work on both our applications.
Dave and Henry have become my personal heroes of immigration appeal matters! Dave earned my trust from the first meeting as an honest, balanced and reliable person who can fix my broken case. Henry who has further dealt with my case is extremely knowledgeable, committed and just a warm person to work with throughout such a rocky and emotional matter. We have eventually won the case in the court due to their patient and intricate work. I have been blessed to work with both of the two gentlemen and wish Gulbenkian Andonian to continue this great mission in defending the real stories of the people brushed aside by the bureaucratic box-ticking exercise. Bonne chance!
Professional team that ready to help any time
Classy and professional in their application. A team whose sum of parts truly make up the whole. Very knowledgeable and very well run.Fadi, you are a gem. Thank you.
I want to say a few words about Gulbenkian Andonian Solicitors. I have gone through several immigration lawyers and law firms in England for different issues, but the most defining issue of my life was handed to Gulbenkian Andonian Solicitors, and I can easily say, it was the best choice I made in my life and the most I am proud of.The team at Gulbenkian Andonian Solicitors , starting from the receptionists to the solicitors to the partners , treated me like family with the utmost professionalism. They are the most intelligent, open minded, experienced and stubborn (in the best way possible) professionals I have seen. Always one-step ahead, planning for all eventualities and always optimistic which I felt was very helpful, last and definitely not least, they are realists, they will not promise you things not achievable. I write this because I witnessed this first hand, I saw how they dealt with my case, a case that no other law firm would look at and which many of my family members and friends had very little hope of achieving. They defied the odds and they got what I hoped and prayed to achieve. They stood by me in ways I never imagined, every single advice they gave me was spot on, every step they took was studied and calculated, they never kept me in the dark and they were always supportive.A special shout out to my heroes, Dave Vasoodaven and Hayk Sayadyan. they told me from day one, they were here to help and indeed they did. Hayk, fought this case like his life depended on it and i can not thank him enough, i will never forget when i got emails from him at 2am and 3am, this is dedication on another level. Dave managed the process very professionally and i am so proud and happy i took all the advice he gave me.Thank you so much for what you did for me. I can go on and on but I will end it here. Who ever has you on his side is blessed.Keep up the good and hard work,Thank you ☺
This is very exciting moment to give a excellent review where i have received the service and it will defiantly memorable for rest of my life.firstly, i do apologies to Dave and Jahed Murad, becoz its bit late to write this review as i was busy with my personal life and went back to my country.I received my visa under the 7 years uk born child family and private life Application. i receive the visa in first time application with in 8 months, becoz, my case worker fellow Mr. Jahed Morad prepare the whole application with cover letter under the law and rules regulations that home office honoured us leave to remain in Uk. Jahed was fantastic, friendly, very straight and truly honest speaker and hard worker regarding my application.Dave Vasoodaven, is the most kind person i saw in law industry so far in my life. firstly i met with him and i told my whole immigration history to him and he was sympathy-zed and showed his kindness and humanity to take my case and referred to Jahed Morad. Many thanks to everyone.
I strongly advice Gulbenikan Andonian as a company, and Mr. Henry & Mr. David individually. I have been struggling for three years with home office & with my previous law firm till I find Gulbenikan Andonian. From the first they I went to talk about my issue, they have assured me that the application they will make will be successful. They are very professional, they exactly know what they are saying and doing. Apart from their professional approach, every single person I contacted in their office are always warm and friendly. You can trust these people in your matters as much as you can trust yourselves. My only regret is not finding them at the beginning of my journey, but I can`t be enough thankful to them as they succeed in my application, and brought my family together. They always talk based on relevant law, and never play with the words for just taking your money. They deserve every single penny they ask for.
Brilliant and Brilliant and Brilliant.What a pleasure we got to work with this extremely professional firm. Our case was very complicated of article 8. They are well experienced in immigration courts from my own experience.Zara shamal was incredibly helpful and she has a very structured approach to preparing the appeal bundle. She really is such a asset to this law firm.Henry expertise on human rights and appeal was outstanding and fantastically intelligent.Without any hesitation, I will definitely recommend Gulbenkian ANDONIAN.
Thank you very much Gulbenkian Andonian Solicitors.Me and my wife had a great experience with Gulbenkian Andonian Solicitors team.I must admit that we had a very complicated and difficult immigration case which was turned down by many law firms. We were on the edge of leaving the U.K when we were referred to them. Our case was handled in a very highly professional manner and a successful outcome which couldn't be achieved without the help of Mr Dave Vasoodaven, Ms Zara Shamal, Mr Henry Lau and not forgetting Mr Fadi Farhat. It was a long battle over the years which finally turned into a success.Mr Dave Vasoodaven is a very honest, professional person and has a great sense of humour. I still remembered the first appointment with Mr D. Vasoodaven. He guided and advised us all the way along and I would say he acted as a father to me.Thank you Ms Zara Shamal and Henry Lau for your dedication and hard work, advises and kept us updated on our case all the time. You were highly professional, passionate and patience with us. You went an extra mile to make our case successful.A big thank you for Mr Fadi Farhat. We were blessed to have you representing our case in the tribunal. Your dedication and passion on our case made us felt like pulling our sinking boat to the shore.I would also like to thank Caroline and Danny for their support and warm welcome every time we visited your office.I sincerely appreciate your team effort and will never hesitate to recommend your services to anyone.
While myself and my fiancé were searching for a good reliable solicitor to represent my ILR case, we came across Gulbenkian Andonian Law Firm in Google. We approached them and met Dave who was pleasant and hopeful at the first introduction itself. Thereafter, I was introduced to my solicitor Fadi who was just brilliant! Although I was a demanding and impatient client, Fadi handled my requirements and worked on my case productively and we won it! I also must mention Henry was very cooperative and helpful in assisting on my case. Overall I highly recommend them and I am very thankful I choose them for my ILR case. Thank you Fadi, Dave & Henry once again!
Very happy with the service i have recieved. Simply the best at what they do. Sabi
Our Ukrainian family had a hopeless immigration past.We applied first time with our previous solicitors to the Home Office 7 years ago and had been refused.We spent a lot of money and had lot of worries.By the recommendation of some friends,we came to Gulbenkian Andonian Solicitors.Their advice to us was very good and they gave us the best solution.Jahed Morad was our lawyer and caseworker and he put same confidence in us.So,when we applied with Jahed after less than 6 months, we had a successful case and got residence permit cards.In our opinion,it is better to deal with professionals even if it cost bit more,then loose time and more money for someone unprofessional.Many Thank's to Gulbenkian Andonian Solicitors and to Jahed Morad.
Have used these Solicitors and cannot recommend them enough, I was completely satisfied and had a successful outcome which could not have been achieved without the help of Dr Bernard Andonian,Mr Fadi Farhat, Ms Zara Shamal, Mr Henry Lau, and Ms Caroline Gardner, it had been a very trying time for me and my partner but They kept reassuring us and dealt with our impatient professionally, A Big Thank you to you all and would not hesitate in recommending A No 1 Solicitors, First Class.
Received an excellent service, delivered with professionalism from the Gulbekian Andonian team. Had the fortune and pleasure to instruct Mr Henry Lau. I highly recommend Mr Lau. His knowledge, client care, expertise, and resourcefulness are admirable. Anyone in need of his services would be fortunate to instruct him.
My fiancé and I were pleasantly impressed by the collaboration we had with the lawyer, Jahed Morad. He showed professionalism and promptitude in everything he does. We thank both lawyer Jahed Morad as well Gulbenkian Andonian Solicitors.
Thank you very much Gulbenkian Andonian Solictors for your professionalism and dedication to see me through my case. Despite the long waiting time, you finally help me get just the best result any client would wish for. Permit me use this opportunity to extend a vote of thanks to the following persons:Dave Vasoodaven:You gave me the best advice that I ever needed throughout my case. Your calmness, thoughtfulness, sense of humour and good judgement and professionalism are/were more than anyone would bargain for. Everyday I keep reflecting on the advices and direction you gave me. Thank you.Jahed Morad:Thank you for the time you dedicated to my case, the out of office hours and all your efforts to keep me informed with updates to my case. You were just so professional.Caroline:You were always at the other end of the phone ready to pick up my calls and transfer me to whoever was there to help with my case. You are/were so polite that just talking to you help ease the stress caused by the case.I sincerely appreciate the efforts of you all at Gulbenkian Andonian Solicitors and would unreservedly recommend your services to anyone who need help with their cases.
Very professional and dedicated chamber of solicitor. A special mention to Mr.Jahed who works efficiently to deliver his promises and helps his clients.
dedicated supportive highly qulified professionals with great attitude towards me that's how I would describe Gulbankian Andonian Andonian team.strongly recommend to my friends and families . I wish them all the best and success .thank you !
I was in a difficult situation when I approached Mr Andonian for help with my immigration problem of ILR 10 year. My situation was compounded by allegations of Fraud. They were very professional and re_assurance. I have now got my Indefinite leave to remain and I cannot say in words how grateful I am to Mr Andonian and the entire Team with Special mention of Hayk(miracle worker).I WOULD recommend Them to anyone with immigration problems.Thanks guys from my family
I had a very complex case and had been turned down by a few firms as my case was termed a "waste of time" as i had had just too many refusals plus a deportation letter under my belt until I was introduced to this firm.They are true professionals, respectful, dedicated and very thorough with you so you know where you stand with your case and with that I have been granted the leave to remain after a "looooooooooong" heart breaking battle with the State.Give them a try as no case is too big, too small or too useless for them.They have an AMAZING TEAM.Thanks EVERYONE.
I have had the best experience with this firm. They are all very professional, helpful and know what they are doing. I would like to thank Bernard, Henry, Hojabr and specially Jahed who has recently been working on my application. They have all been very helpful and thorough in their approach. I would also like to thank Caroline and Danny for always being so cheerful and welcoming every time I have visited the office. Well done to the whole team, would highly recommend them.
I consider my case was very complicated and I was turned down by other law firms as they cannot deal with it, with Gulbenkian Andonian I had one simple answer don't worry we can help, I found it unbelievable but mr Jahed Morad was very calm and collective to gather all info about the case, as a result they changed my life from uncertain future to free man and that left a great impact on my family. If anyone looking for solicitors look no further. Thanks for the whole team .
Me and my husband had a great experience with Gulbenkian Andonian Solicitors. our case was handled in a highly professional manner, fantastic service and very kind people. Big thank you to Mr Jahed Morad for his support and hard work # 5 stars from us.
I've known the firm for 10 years now. I can't even explain how incredible they have been since day one!The staff have always made sure that they give me comprehensive explanation with regards to my cases.Not only they assure outstanding immigration advice and services, they were also emotional uplifts.I truly consider them as my family and of course Mr. Dave vasoodaven as being the father of the family.My case was prepared by Hayk and Fadi and they made sure that every single detail was addressed to the fullest depth.At my hearing day, Fadi presented my case with such astonishing manner in which case the judge thanked him in the end for his greatness.I was honoured to be introduced to Caroline as she has inspired me a lot in terms of maintaining patience specially throughout difficult times that sometime I tend to neglect it (patience is a virtue).Zara and Caroline are definitely superwomen and I look up to them a lot.I definitely recommend the team work at the firm!
Good Day,My story that led me to gulbenkian solicitors started 6 years ago. i sent in my british passport for renewal and it was siezed by the passport office as well as my application rejected. I visited and engaged 3 different law firms that did work that was quite subpar .Eventually i came to Gulbenkian , I met Dave Vasoodaven who i must say is an amazing person. The initial meeting was so different from the ones i had with previous firms by a country mile and immediately i was on board.I have to give a huge special thanks to Hayk Sayadan who took the reigns eventually and to describe Hayk, I will say , no Ego, very high IQ's , patient, persistent and a master at his craft.With Dave also being extremely knowledgeable and with a huge amount of experience and wisdon , very intelligent and as sharp as can be .I honestly felt as if i had a lawyer and a therapist at the same time in each of them , seeing as this ordeal could have come along with a lot of depression for me. I avoided this by talking with them both while we fought tooth and nail on my case.Well my renewed Passport arrived a week ago and we are moving on to indemnity claims for the inconvenience .I learnt so much from my time with them and i want to thank the whole firm for their efforts.Also a big thank you to Caroline the receptionist for her curtesy.i would highly recommend them without blinking to anyone going through legal issues.They are great!!Mr B. O. Kalu
Best immigration lawyers! Moved from a different (terrible) one nearby and haven't looked back since, If anyone needs any visa help, they are the best place to go to! We won the appeal case and they made it a lot less stressful! Thank you again!
Was offered the most reliable and professional work done for me and my entire family in no time, highly recommend they ensure you have whatever you need from A to Z also keep in touch and always keep you updated never had any problems with the services they are very reliable and really worth the money which is also affordable for such great services they offer highly recommend gulbenkian andonian!!
We've been using Gulbenkian Andonian Solicitors from the start for spouse visa and there just perfect in all aspects, really professional and true GEM. Mr Dave Vasoodaven & Ms Zara Shamal are just outstanding and perfect! I've always put my trust with this firm and always been amazed with there level of service & knowledge. True Gem in the heart of London!
very kind, compassionate and hard working law firm. Mr Henry Lau was always positive and gave us hope each time we had to reappeal. He does what he says and says what he means. I would refer this law firm to anyone. Thank you so much.
The Mendez Family Case . This testimony is a family one, we were looking for a lawyer to trust with our case we had been 7 years in this country and we wanted the opportunity to get a residence permit. We thought our case would be hard and long but we are glad to say our choice of lawyers to help our case was the best decision we made as a family. They helped us throw hard times, my daughter's college applications for her to study to other personal things. They made sure we were well looked after and always happy to help. After 10 months against the Home Office, we as a family will never forget the day we got the news from Mr Fadi Farhat and Ms Zara Shamal that we had won, thinking we were going in to talk to our lawyer about our hearing turns out there would be no need for a hearing, after their hard work and dedication to our case they were able to make this happen in just 10 months. We thank the whole firm for helping my family obtain this gift, and we highly recommend for any legal advice and help. We would also like to thank Mr Fadi Farhat for his patience in every appointment with us as it was easier and much more comfortable and made us feel at ease with him being able to speak Spanish for his patience in every appointment with us as it was easier and much more comfortable and made us feel at ease with him being able to speak Spanish
My name is M Ismail. I am very happy and thankful with gulbankian andonian solictors and there experts. Got my EU residence card which was delayed since few year. The best thing i found with this firm is they give so much one to one time to there client and always motivate there client with smile.Thanks to Dave and Fadi specially and zara and team for the effort they put in my case.Cant thank enough for the service they gave me. I been refferef by my causin and now i will try my best to promote them to anyone i know who has complecated immegration case.Once again thank you Dave and FadiRegardsIsmail
Had a permission hearing at the upper tribunal today, I want to sincerely thank the professionalism, confidence, knowledge & support of Fadi Farhat, Henry Lau and Dave Vasoodaven. Immigration is not an easy field and would certainly only trust a team of truly professional experts with a years of experience as well as exceptional standing. Looking forward to a positive outcome! If you want a law firm you can fully trust, then I highly recommend Gulbenkian Andonian Solicitors in London.
A big thank you to the team at Gulbenkian Andonian for all the assistance and guidance the past year – especially to Jahed, Dave and Caroline for taking all my stressful calls and emails, to Jahed again for the amazing work in building my case + dealing with my awful temper at times (really, really sorry), Fadi and the intern for supporting me throughout my case, and Henry for taking the extra time after work to run through my case with me which turned out to be the most important 2 hours of my life. It was an arduous journey attaining my BRP and I'm so fortunate to have been able to work with such a great team like this. Definitely recommend to anyone facing immigration issues.
Availed their services for business and personal immigration matters. Have always got a positive outcome through their support and excellent service. Fadi Farhat and Henry Lau are expert solicitors and top of the game.
Mr Jahed Morad the nr 1 solicitor….and the best office in UK
If you are looking for UK Tier 1 expert, then Gulbenkian is the best. Professional, transparent , reliable and always reachable to support your application . I Strongly recommend Gulbenkian.
i have been clint of this firm for 4years. I have to say they have done amazing service and helped me through to get my documents. i will reccomend everyone Gulbenkian Andonian solicitors.Magda
More than happy with the services. Grateful for all work that has been done, especially to Mr. Jahed Mourad for giving hope and for doing amazing job with our difficult case. The work that has been done was outstanding. I'm sure we will use services again.
I really appreciate the professional manner the way Gulbenkian Andonian firm , handled my case.Very satisfying result.I would definitely recommend this law firm to others.
I was introduced to Gulbenkian Andonian in 2014 by a friend. I have never regretted a bit for the relationship that has ensued and the first class service I and my family have received. To me, they are the best immigration lawyers in the UK. Thumps up to Dave Vasoodaven and world class Barrister, Fadi Farhart. To all the staff especially, Zara and Caroline who we used to worry with our numerous calls, may Almighty God bless you all. I will recommend Gulbenkian Andonian to anyone who is stuck and requires immigration assistance. They have the heart for people, serious and professional in their line of business. Do not hesitate, you will get your moneys worth.
They are honest, compassionate, reliable, considerate, most importantly they know their job and you will receive services commensurate to the fees charged. They are highly professional. My family and I will recommend them to everyone in need of any of their services. In fact they have been very helpful bringing to a successful end our difficult immigration battle, now we sleep in peace. Thank you for a good work done.
Best Law Firm so far. Staffs are very helpful and all immigration cases are handled in a highly professional manner by experienced solicitors.
I am happy my girlfriend from India joined me in UK as spouse. I am from Ukraine so was amazing for me from help this firm
Respect and thanks to Ms. Shamal who has­ supported my family I now have leave to­ remain – very big thank you!
I finally got my leave to remain here in London. A BIG thank you to Zara Shamal!
Just when we thought that the all was lo­st we were rescued by Fadi. I was scepti­cal at first but he really knows his stu­ff, excellent work thank you for saving­ us the barrister fees, great firm with ­the best lawyers in London.
Thank You Mr. Sajo Thomas for your conve­yancing and notary services and how you ­helped us fix the complex bank issue we ­had! Without your help we would have be­en in deep water
Highly professional, great service and kind people. They are surely the best immigration lawyers you can get.They are excellent, thoroughly experienced and qualified team. The analysis and and initiative taken in our mother's case was very excellent, helpful and spot on. Dave and Jahed were extremely cooperative and efficient throughout the whole process. Jahed was extremely professional kind and patient. I would highlyyyyyy recommend their services to everyone. Without doubt they know they their stuff and are the best in the market.
A very professional law firm with experienced solicitors, had lost hope with my case but with their expertise have won my case after a long and stressful process and would recommend anyone for professional legal advice.
I am 28 yrs old businessman from Pakistan, due to my negligence, I made some genuine mistakes 4 years ago in filling the form for the UK visit visa application from Pakistan for myself & my little sister and was subsequently put on automatic refusals for a period of upto 10 years by the Home Office which greatly affected my professional & personal life aswell as of my sister's as we were barred from traveling to the UK and other European countries. However after consulting with Dave Vasoodaven of Gulbenkian Andonian Solicitors, he helped me and managed to lift my 10 years automatic refusals and is also now helping lift the same for my sister and straighten her immigration record with the Home Office. He has also promised to help us in getting the visa's. Dave is one gem of a person and a complete expert in his field. If you have a genuine case and you are facing problems getting through with the Home Office, immediately consult Dave Vasoodaven of Gulbenkian Andonian Solicitors.
Thank you making the impossible possible. I want to reiterate my complete confidence in your abilities and the firm.
Thanks to Gulbenkian Andonian Solicitors I've got my Tier 1 Visa! 🙂 Amazing people, highly professional in what they are doing. My immigration case was quite complex as I am non-European, plus Brexit wasn't helping either. Gulbenkian Solicitors did all the applications and the legal advice I received from them was extremely precious and I would say vital in getting positive results in my case. No surprise – they are actually the Top Tier Solicitors in the UK! Amazing job! Definitely recommend them! The best immigration solicitors in London!
Very happy with GA. Especially with the speediness and alertness demonstrated in a delicate moment for our case. Strongly recommended.
Great help for people in need
Absolutely brilliant law firm, experienced, knowledgeable gurus. Over a period of about 7-8 years of personal experience, I can testify that the firm is tested and trusted with a 100% certification from me. 5stars
Very impressed with awesome work of Bernard Andonian and Fadi Farhat who resolved my complex immigration issue, definitely the best immigration law firm in London! 5 Stars from me! Thank you Gulbenkian Andonian Solicitors!
Got messed up by the home office and then settled for cheap yet VERY clueless people masquerading as immigration lawyers.me and my wife were separated for 3 years until we approached the gulbenkians.Fadi and Hyke ohh what great lawyers are they.in exactly 3 months, the decision by home office was overturned.Thanks to the gulbenkians. PLEASE IF U WANT YOUR CASE TO HANDLED BY DEDICATED N COMPETENT PEOPLE THEN GO NO FURTHER THAN GULBENKIAN ANDONIAN SOLICITORS
I'm extremely happy for the high level of service I received from the Gulbenkian Andonian Solicitors during my negotiation with my employer.
Incredible. They care about people, not money. I will refer all my friends and clients to them.
Sajo Thomas at Gulbenkian Andonian notarised and arranged apostille on several documents for me. Not only did he provide a very competitive fee quote (compared with 5 others) but he was diligent and efficient in our dealings. Highly recommended.
I used Gulbenkian Andonian solicitors over the period of 2016 to guide me with an indefinite leave to remain application for a friend with a 1 year old daughter.I was drawn to engaging the services of Dr Bernard Andonian because of his significant expertise as a part-time judge, and because of his participation in roundtable discussions with some of the best human rights and immigration lawyers in the country.During our initial consultation, Dr Andonian explained the application process very clearly to me after hearing the details of our case. Most importantly, he was candid about which stages of the entire application process bore the most uncertainty and risk of a negative outcome.Over the time we engaged his services, he gave much invaluable advice on how best to present our case favourably to the Case Officer overseeing the application. In terms of client care, he was careful to assuage any irrational fears and concerns which we had, and there were many, now we have the privilege of hindsight. It didn't feel like we were merely receiving a paid-for service, but that we had the support of an ally – the mark of a true professional, in my opinion.There are many practising immigration solicitors in the field, some of whom use business models that pay a greater degree of attention to securing positive outcomes for clients than others. I remain firm in my conviction that had I not been as lucky to engage the services of Dr Andonian on behalf of my friend, there could easily have been an additional one year old girl in the world who would have been deprived of the right to live a life with her father.I unreservedly recommend this firm to anyone who is need of professional immigration advice.
Great service! Everyone was very friendly, professional and willing to help – from the receptionist through to the practitioners. I needed to make a statutory declaration and I was able to get it done in my lunch break. Hayk Sayadyan dealt with my case swiftly and with a smile. He was thorough and saw me at a short notice. I would recommend this practice for the speed, convenience and helpful people.
Thank you so much. I would recommend them to anyone who wants top class immigration advise for an affordable price.
Great service! Solved my case very professionally!
This firm handled my case with the greatest efficiency and professionalism, it truly lives up to its reputation as a renowned central London based immigration law firm. I don't know what the previous commentator is talking about, he/she seems to fit the dictionary definition of a racist!
‹
›