Corporate & Commercial Solicitors in London
Businesses dominate our way of life. They build our homes, transport us, entertain us, inform us and offer us employment. They are the backbone of modern society. Here at Gulbenkian Andonian solicitors, our corporate lawyers have decades worth of experience working for and advising corporations. From starting a business, acquiring shares and assets, and or insolvency.
The Practice Of Corporate Law
Corporate services encompass the full range of corporate matters from incorporation of companies and articles of association to shareholders' and directors' rights and the public listing of companies. As no two transactions are identical, it is vital to work with a team of specialist corporate solicitors who know the ins and outs of multimarket and single market businesses and the factors which affect their legal status. Corporate law encompasses companies of all sizes and across all sectors, with the services provided including everything from negotiation and preparation of draft documentation to procuring finance, securing guarantees and completing due-diligence reports. Protecting company's risk, making appropriate financial arrangements to suit the needs of companies and handling takeovers, mergers and acquisitions are all within the remit of corporate services.
The Importance Of Specialist Corporate Services
A skilled team of specialist corporate services solicitors have the expertise necessary to offer comprehensive information and advice on all elements of corporate law to companies and businesses of all sizes, where a new start up or a long established PLC. From offering general assistance regarding legal elements of business affairs to offering tailored advice regarding a specific issue like shareholders' agreements, specialists in corporate services can help companies across all sectors and industries to address their legal interests.
One of the greatest problems in corporate law is that business owners, while experts in their own field and industry, struggle to understand the complex jargon associated with the legal side of their company. A skilled team of expert corporate solicitors will be able to put the key legal wording into user-friendly terms so that business owners can have a greater understanding of the basics of corporate law and can come to an awareness of what it means for their organisation. As the law is in a constant state of change, with new legislation being introduced on a regular basis, it is difficult for company owners to stay up to date with fluctuations, and to ensure that they remain compliant. It is part of a corporate solicitor's remit to ensure that companies adhere to the law in its current incarnation at all times and that compliance is maintained consistently.
Staying Up To Date With The Legal Picture
Specialist corporate solicitors are able to offer tailored advice to clients to meet their company's own unique and individual needs that is up to date and in line with all of the current regulations and legislation as laid out in UK law. There are numerous legal hurdles which any business must negotiate during its life cycle, and some of the key areas of specialist corporate law include:
These areas of law encompass the full range of corporate services including mergers, acquisitions, corporate protection, joint ventures, commercial contracts and equity capital markets – all key areas of any business which require specialist legal advice and guidance.
By working closely with a team of skilled professionals with expertise in the corporate field, you can be certain that your company remains compliant at all times and that all legal matters are handled appropriately with minimal risk and maximum protection, both financially and legally.
International Conventions and Agreements
The most significant international Convention is the United Nations Convention on Contracts for the International Sale of Goods ('the Vienna Convention'), which represents a statutory framework of law created by States. In addition, the lex mercatoria (or 'law merchant') is a body of 'spontaneous' law – law created by standard commercial practices and arbitral decisions. In this section, we will also look at the US Uniform Commercial Code, the UNIDROIT Principles and the Principles of European Contract Law.
Our team at Gulbenkian Andonian Solicitors with its comprehensive experience in dealing with laws internationally are able to balance your requirements and best wishes. As and when our client sees fit.
At Gulbenkian Andonian Solicitors, as Corporate Solicitors, we pride ourselves on the knowledge that we can assist you with any aforementioned contractual dispute within London, UK or internationally. Our team is capable and well experienced in dealing with dispute matters, with members of the team having decades worth of experience.
THE BASICS OF HOW A CONTRACT IS FORMED, THE FIRST LAW HUMANITY INVENTED (CONTRACT LAW) The simplest way of understanding how a Contract is formed based upon rules which were set in quite literally stone Centuries ago:-
Before there can be a contract, one party must make an offer on certain terms, showing intention to be bound, and the other party accept those terms. This agreement must be supported by consideration, and there must be an intention to be legally bound by the terms of the contract. At that point, the contract comes into existence. Where the commercial contract is in writing and signed by the parties, it will be obvious when this occurs. However, it may not always be clear exactly when the contract was FORMED. Made especially complex if the parties did not sign any form of written document.
At Gulbenkian Andonian Solicitors we pride ourselves with having one of the most competent teams of corporate solicitors in London and the UK area. Able to assist you in every aspect of contractual disputes, AND if they have not arisen yet, assisting you to prevent such events happening in the first place.
We are a "Boutique" Commercial Law firm based in the Heart of Central London. We are "Boutique" only in so far as a client of Gulbenkian Andonian Solicitor, you will benefit from the expertise of the large law firm. The difference being, that we provide a personal service WITH direct access to the senior partners in the firm. Some of which include senior judges at the Central London Law Courts.
Our team have decades worth of experience in Commercial Law and have represented:
Our specialist team of corporate lawyers offer a wide selection of corporate services including corporate protection, mergers and acquisitions, equity capital markets, joint ventures & commercial contracts.
Please click on a specific service below to find out more.
We at Gulbenkian Andonian solicitors have synchronised teams that collaborate with us in offices in Malaysia, Singapore, China, Vietnam, Germany and Russia. We can assist you internationally as well as with local transactions inside the UK.
Our Corporate Lawyers are here to assist and represent you.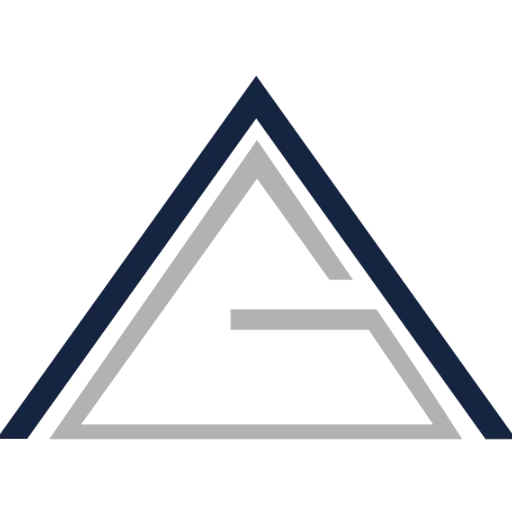 Get a Consultation Right Now