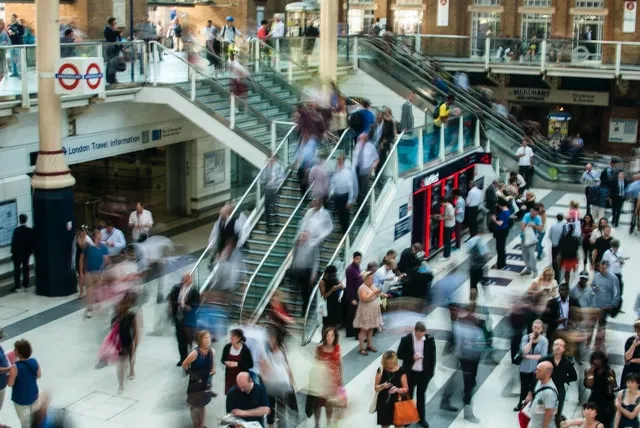 How to Avoid the Revocation of Your Skilled Worker Sponsor License?
Does your business rely on skilled foreign workers in order to compete? Are you currently facing the threat of your sponsorship license getting revoked? 
If so, then this article will most definitely help you.
Foreign Skilled Workers
The UK attracts thousands of skilled workers from all over the world to come and work here. The ease of recruiting foreign talent gives many UK businesses a competitive edge in the global marketplace.
Many professionals in the IT, business, engineering and medical sectors are not available in the local talent pool. Businesses must overcome this shortage by recruiting foreign talent.
In recent years, however, government policy has become stricter regarding skilled workers from abroad. Businesses find it increasingly difficult to hire foreign talent.
Skilled Worker Sponsor Licence
A skilled worker sponsor licence allows businesses to hire foreign workers. The process of getting such a license isn't easy. The business must prove the need to take on foreign talent which they cannot easily find from the pool of the UK resident force, and despite the fact that advertising the job is no longer required to give British residents the first opportunity to apply, the proposed employment must be one to fill a genuine vacancy.
The sponsorship license is granted for a specific period and must be renewed periodically. The UK Home Office also outlines certain duties that the sponsor must fulfil to keep the license valid for its duration.
Sponsor Licence Revocation
In case the Home Office finds that the sponsor breached any of their required duties, it may revoke the license for the sponsor. The sponsor may also get penalized.
The sponsorship license may be revoked if: –
The Home Office discovers that the sponsor provided false or misleading information for the initial application and/or for the renewal application of the license.

The sponsor knowingly omits or hides relevant information from the application that would have led the Home Office to reject the grant of the license.

A business is found to have employed illegal workers that are not covered by the Sponsorship license.

The business fails to undertake the right to work checks correctly in accordance with Home Office guidelines.

The Home Office discovers that the business employed someone for a job that does not actually meet the role's required skill level.

The sponsor fails to provide the Home Office with requested documents within the deadline stipulated by the Home Office

The business supplies incorrect information about the salary, job responsibilities and/or role of the employee. 

The employer failed to satisfy Home office officials upon a visit to their premises on a host of issues, such as for example, that a bona fide business was in operation or that the directors of the business did not have unspent criminal convictions, or that they were employing illegal workers or those whose visa conditions were irregular.
Effects of Licence Revocation
A revoked sponsor licence means that the company has lost its authority to lawfully employ and sponsor foreign skilled workers. When the licence is revoked, the sponsored employee will also face termination of their sponsored visa. 
The employee must find employment with another sponsor, switch their visa category or leave the country. 
The employer will be prohibited from applying for a new Sponsor Licence for a specific period of time. Typically, this is a 12-month time period right from the date of the Sponsor Licence revocation.
How to Avoid Revocation of Your Sponsorship License
The best thing you can do to avoid getting your license suspended or revoked or downgraded from an A licence to a B one (not many would want to work for a B graded sponsor, and the Home office would tell that sponsor to carry out the required changes in the organization to be upgraded or else it may lose its licence completely), is to provide accurate and required information to the Home Office. It is also best to be cautious, so provide as much detailed information as you can.
If the Home Office gets in touch with you to clarify something, you must fully cooperate with them. Also, make sure to submit renewal documents within deadlines or let them know in advance when you cannot meet a deadline.
The Home Office will try to give you a reasonable hearing before making a final decision on revoking your license. If you are not sure about something, it is best to work through a qualified legal firm. Revoking the licence can also come with hefty fines of £20,000 for employing illegal workers.

Conclusion
Some businesses have started avoiding hiring foreign workers altogether due to strict licensing regulations. It is understandable as acquiring and continuing to hold a Skilled Worker Sponsorship Licence can seem difficult.
Bear in mind, however, that the goal of the legislation is to standardize the sponsorship process. The government wants to make it easier for businesses to legally hire skilled workers. If you do everything right, the process of acquiring and maintaining your sponsorship license is not as difficult as it sounds.
Ask our Expert Legal Team
At Gulbenkian Andonian, we pride ourselves on "Excellence, Experience and Efficiency". With over 35 years of experience on your side, our team of London based lawyers and solicitors have a wealth of experience advising individuals, families and businesses of all sizes to find clarity on UK law.
Call us on +44 (0) 207 269 9590 or fill out the form below. We usually reply within a few hours.
Neither Gulbenkian Andonian Solicitors ltd, nor their employees, agents, consultants or assignees, accept any liability based on the contents of written articles which are meant for guidance only and not as legal advice. We advise all readers to take professional advice before acting. If you would like to consult with a professional lawyer or solicitor to discuss your case, please do not hesitate to contact us directly. This site uses reCAPTCHA and is protected by the Google privacy policy and terms of service.
Armen Andonian is the CEO of Solicitors Marketing, a London-based legal marketing agency. He is a legal content marketing expert who writes on UK individual immigration, business immigration, family law, finance, employment law and intellectual property. He has a passion for researching and communicating complex legal concepts and ideas in a clear and engaging manner and has developed a reputation as a highly skilled and versatile author on UK law-related issues. He has written for numerous publications, both online and offline, and his work has been featured in a variety of high-profile media outlets.