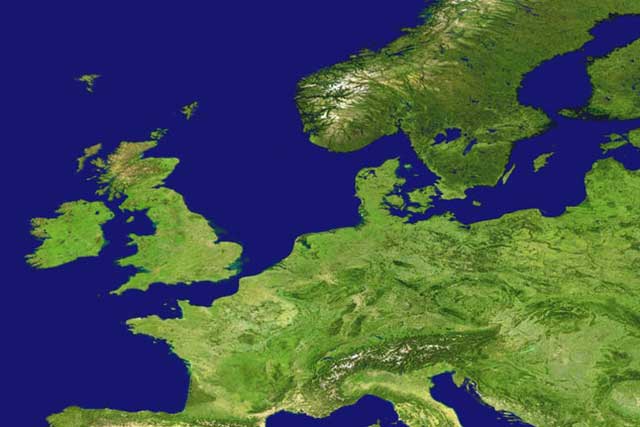 How Long is a Schengen Visa valid for?
The UK officially left the EU at 11 pm on 31st December 2020. That date marked the end of the trade and customs union as well as the free movement of people between the UK and EU nations.
Very little has changed in terms of politics. However, UK citizens looking to travel to EU countries (or vice versa) will now need to obtain a visa.

In this blog, we look at the visa restrictions for the EU and some of the important conditions for the Schengen Visa.




The Schengen Agreement was a treaty signed in 1985 that led to the creation of Europe's Schengen Area. Movement into most of the EU countries is controlled under the Schengen area visa.

Currently, there are 26 countries that are part of the Schengen area. Most of these are in continental Europe. Some Eastern European countries that are part of the EU are not part of the Schengen area, while some countries that are not a member of the EU are a part of the Schengen area.

The Schengen visa allows you to travel from one country to another within the common area without border controls. So a single Schengen visa allows you to visit all the countries in the Schengen Area without border controls or any other formalities.

Duration of Schengen Visa

Schengen Visa is a short term stay visa that is normally granted for a total of 90 days in a 180-day period. The Schengen visa is affixed to your passport or travel document as a sticker.

A 90 days visa means you can stay in a Schengen member area for 90 days continuously within a 180-day period. You can also break down your stay into two 45-day stays or three 30 day stays (and so on) for that 180-day period.

In every 180-day period, the total number of days spent in the Schengen Area must not exceed 90.
Multiple Entries
Under some circumstances, you may be granted a Schengen visa for more than 90 days. The exact length of validity of your visa will be indicated on the visa sticker under "Duration of visit".
Schengen visa may be granted with a single-entry or multiple-entries. This is also indicated on the visa sticker under "Number of entries".
A single-entry visa will have a "01" next to the number of entries. A multiple entry visa will have a ""02″" or ""MULT"" next to ""Number of entries"". The word "MULT" means you are allowed multiple visits into the country for the duration of the visa without the need to obtain a further Visa.
Previously, UK citizens were granted a Schengen visa when they visited a member area. Now, you will need to get a visa prior to travelling.
You can apply for a Schengen visa before your current one expires and get another 90-day visa. In total, however, you must not spend more than 180 days in the Schengen area in one year.
Where Do You Apply for a Schengen Visa?
You will need to apply for a Schengen visa at the Consulate of the country that you want to visit.
If you are planning to visit more than one country on your visit, you will need to apply at the Consulate of the country that you will visit first or the country where you will stay longest during your visit.
When Should You Apply for the Schengen Visa?
You can apply for a Schengen visa six months prior to the start of your intended visit. Ship crews and seafarers that will need to stay in the Schengen area for their duty can apply for visa nine months prior to their intended stay.
Applications must be submitted no later than 15 calendar days before the intended visit. Delaying your application submission can delay your visa.
Visa Processing Times
Schengen Visa is relatively easy to acquire for UK residents. As a general rule, it takes around 15 working days to get your visa from the Consulate.
The period may be longer for some cases or during busy periods of travel where it can take up to 30 days to get your visa. At most, you will get a decision within 60 days if the immigration officer believes that your case required a more detailed examination.
For people going to the Schengen area from certain countries outside Europe, individual Schengen States may require the person to consult them for the visa application. This consultation process usually takes about 7 to 10 days.
What is the Cost of a Schengen Visa?
The regular fee of a Schengen visa is 80 Euros. The fee must be paid when you submit the visa application.

The visa fee for children between the age of 6 and 12 is 40 Euros.

The EU has concluded Visa Agreements with certain countries. Nationals of these countries are charged a fee of 35 Euros for the visa.
Ask our Expert Legal Team
At Gulbenkian Andonian, we pride ourselves on "Excellence, Experience and Efficiency". With over 35 years of experience on your side, our team of London based lawyers and solicitors have a wealth of experience advising individuals, families and businesses of all sizes to find clarity on UK law.
Whether it is about a complex or straightforward UK immigration issue, buying or selling a property, divorce, employment, corporate matters, making a will, notary services or discussing any legal issue of your choice – Gulbenkian Andonian is here to help!
Call us on +44 (0) 207 269 9590 or fill out the form below, and we will reply to within 24 hours on UK working days.
Neither Gulbenkian Andonian Solicitors ltd, nor their employees, agents, consultants or assignees, accept any liability based on the contents of written articles which are meant for guidance only and not as legal advice. We advise all readers to take professional advice before acting. If you would like to consult with a professional lawyer or solicitor to discuss your case, please do not hesitate to contact us directly.