Hong Kong residents, the BNO status and UK citizenship and visa
Tensions in 2020 in Hong Kong, where China enforced new security laws have led to widespread criticism from the international community and the UK government. The UK Prime Minister, Boris Johnson has stated that because of these changes, the UK will now offer up to three million residents in Hong Kong a route to British citizenship as the sovereignty of this former British colony is compromised
When will the BNO scheme start and who can apply?
The new BNO scheme started in January 2021. The scheme is open to all Hong Kong citizens who apply for the BNO status. Those who have held the BNO status since Hong Kong was returned to China in 1997 will be allowed to come to the UK with their spouse and any children living in the same household as them, even if a child is over the age of 18.
Is entry to the UK for BNO status holders conditional?
Gaining entry clearance into the UK for having a job or a particular skill does not apply to Hong Kong BNO status holders. All Hong Kong citizens can apply for BNO status and effectively gain UK permanent residence after 5 years. There are around 2.5 million who are eligible to apply under the scheme of obtaining BNO passports. Many will no doubt now take steps to do so. The UK Home Office has said that the UK will allow BNO holders to enter and live and work in the UK for extendable periods of 2 years and 6 months and up to 5 years after which period, BNO passport holders will be able to apply for permanent residence, that is the freedom and right to live and work in the UK.
There is no requirement of BNO passport holders having to obtain a job offer before they come to the UK, and there will be no minimum salary requirements for permission to work, as there is for other foreign nationals applying for work permits in the UK. Hong Kong nationals (BNO Holders) can work at any job and at any salary, but must not be paid less than the minimum wage authorized by the UK government. They can also study in the UK if they wish. A year after the grant of permanent residence, they can apply for British Citizenship.
What are the current rules for BNO status holders?
Right to enter the UK without a visa for up to 2 years and six months with the possibility of extensions up to 5 years and then apply for indefinite leave to remain. 

You have the right to study, live or work in the UK.

Apply for public funds if you meet a set of requirements, (for more info, please contact us).
What is the UK government proposing for BNO passport holders?
There are around 350,000 Hong Kong citizens who enjoy a special immigration status with the UK under the British National Overseas (BNO) scheme which was created in the lead up to Hong Kong's independence on July 1st 1997. This means that Hong Kong citizens can come to the UK as visitors without having to obtain entry clearance from any British diplomatic missions abroad (e.g. in Honk Kong), and can stay here for up to 2 years and 6 months and then return when they wish for further visits. If any now fear for their lives, they may also come to the UK and claim asylum here as soon as possible. The fear is that the Chinese may prevent the Hong Kong citizens with BNO passports from leaving the country and if that happens, those with such passports or entitled to them, may have no option but to try and leave the country by diverse means and find their way to a safe third country, sympathetic to their plight, such as Britain.
Ask our team of Top Immigration Lawyers London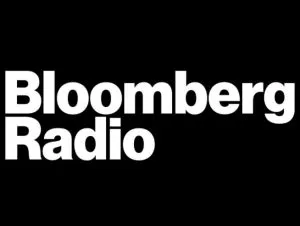 As featured on Bloomberg Radio
Our legal experts are often invited to share their views and expertise on UK immigration issues on various news networks and have been interviewed about UK immigration from Hong Kong and the BNO topic on Bloomberg radio, click here to listen.
Founded by Immigration Judges
Our firm was founded by immigration judges. We are renowned for our work, particularly on Immigration and Human Rights law and have very high client succes rates.
successful UK Immigration applications.
Immigration Appeals for clients in the last 3 years alone.
success rate with UK immigration applications and appeals.
Over 50 compliments from judges in the last 3 years alone.
Our Individual Immigration Services
Please click on a specific service below to find out more.
Business Immigration Services
Please click on a specific service below to find out more.
Get a Consultation Right Now