Hong Kong residents, the BNO status, UK citizenship and visa
The Hong Kong British National (Overseas) visa is a fairly new visa route available to people from Hong Kong who have British National (Overseas) – 'BNO' – status and their close family members. 
What is the UK government proposing for BNO passport holders?
Around 350,000 Hong Kong citizens enjoy a special immigration status with the UK under the British National Overseas (BNO) scheme, which was created in the lead up to Hong Kong's independence on July 1st 1997.
The scheme means that Hong Kong citizens can come to the UK as visitors without having to obtain entry clearance from any British diplomatic missions abroad (e.g. in Hong Kong) and can stay here for 30 months which is a total of 2 years and six months. The visa can also be extended for an additional 30 months, after which an applicant can apply for indefinite leave to remain.
When will the BNO scheme start and who can apply?
The new BNO scheme started in January 2021. The scheme is open to all Hong Kong citizens who apply for the BNO status. Those who have held the BNO status since Hong Kong was returned to China in 1997 will be allowed to come to the UK with their spouse and any children living in the same household as them, even if a child is over the age of 18.
Is entry to the UK for BNO status holders conditional?
Gaining entry clearance into the UK for having a job or a particular skill does not apply to Hong Kong BNO status holders. All Hong Kong citizens can apply for BNO status and effectively gain UK permanent residence after 5 years. There are around 2.5 million who are eligible to apply under the scheme of obtaining BNO passports. Many will no doubt now take steps to do so. The UK Home Office has said that the UK will allow BNO holders to enter and live and work in the UK for extendable periods of 2 years and 6 months and up to 5 years after which period, BNO passport holders will be able to apply for permanent residence, that is the freedom and right to live and work in the UK.
There is no requirement of BNO passport holders having to obtain a job offer before they come to the UK, and there will be no minimum salary requirements for permission to work, as there is for other foreign nationals applying for work permits in the UK. Hong Kong nationals (BNO Holders) can work at any job and at any salary, but must not be paid less than the minimum wage authorized by the UK government. They can also study in the UK if they wish. A year after the grant of permanent residence, they can apply for British Citizenship.
What are the current rules for BNO status holders?
Right to enter the UK without a visa for up to 2 years and six months with the possibility of extensions up to 5 years and then apply for indefinite leave to remain.

You have the right to study, live or work in the UK.

Apply for public funds if you meet a set of requirements, (for more info, please contact us).
Maintenance requirement
In order to benefit from this scheme, BNO holders have to show that they can financialy support themselves and their family members for at least 6 months. The level of funds varies depending on how many people must be supported as part of the family. 
Below is a basic guide; however, it is essential that you check with us as these numbers are estimates, and the actual figures may vary. 
£1,800- £2,000 for a single adult

£3,000 – £3,200 for a couple with a child

£4,400 – £4,800 for a couple with 3 children

£9,000 – £9,400 for a couple, 2 parents and 2 adult children

 
These financial requirements can be met by income, savings, or a collection of funds from more members of a family or friends. This requirement does not apply if you have already been in the UK for at least one year. 
Which Family are Members Eligible under the BNO Scheme?
Spouses or civil partners

Unmarried partners, which includes couples who have been living together for a minimum of 2 years.

Children or grandchildren under 18

Children 18 or older, born on or after July 1st 1997

Parents, grandparents, brothers, sisters, sons or daughters (18 or older)
How Much Does the BNO Visa Cost?
To get a BNO visa for the initial 2.5 year period, it costs £180. The visa costs £250 for a 5 year period. These fees are per applicant and can be subject to change so they are not representative of the real fees. For exact info, contact us.
Most BNO applicants must also pay for the Immigration Health Surcharge and also pay to submit their biometric information. These costs are subject to change, so it's best to speak with our immigration team to find out the latest figures or refer to the official Home Office website.
What Supporting Documents are Needed?
An applicant for the BNO scheme has to fill out the application form and submit documentation to prove their eligibility in relation to nationality, residence, maintenance and relationship that they have to their dependants. These supporting documents include:
A valid passport or travel document that confirms one's identity

A tenancy agreemetn or mortgage statement

1 or more exmamples of utility bills

Confirmation from your employer, on company letterhead, confirming your address and employment

An immigration document like a residence permit

Proof of funds, proof of savings, account statements, proof of income if self-employed, payslips
The UK government has also stated that those BNO holders with expired passports can use them to prove their status.
Need assistance? 
Gulbenkian Andonian solicitors are UK immigration experts with years decades of experience advising Hong Kong nationals across numerous UK immigration routes and procedures. If you want to know more about the BNO visa and how to apply the do not hesitate to contact us. 
Ask our team of Top Immigration Lawyers London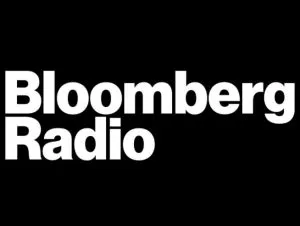 As featured on Bloomberg Radio
Our legal experts are often invited to share their views and expertise on UK immigration issues on various news networks and have been interviewed about UK immigration from Hong Kong and the BNO topic on Bloomberg radio, click here to listen.
Founded by Immigration Judges
Our firm was founded by immigration judges. We are renowned for our work, particularly on Immigration and Human Rights law and have very high client succes rates.
successful UK Immigration applications.
Immigration Appeals for clients in the last 3 years alone.
success rate with UK immigration applications and appeals.
Over 50 compliments from judges in the last 3 years alone.
Our Individual Immigration Services
Please click on a specific service below to find out more.
Business Immigration Services
Please click on a specific service below to find out more.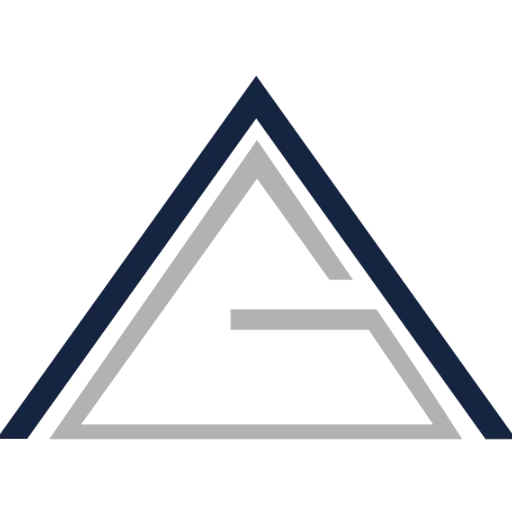 Get a Consultation Right Now