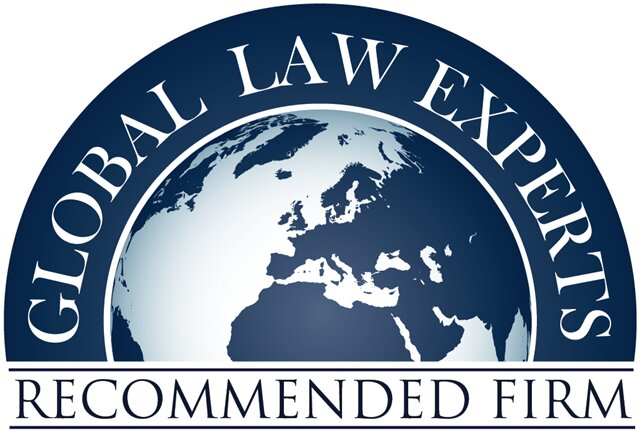 Fadi Farhat - Recommended Lawyer from Global Law Experts
Today, we are very proud to announce that our Senior Legal Officer, Fadi Farhat has been recognised exclusively as a recommended lawyer for UK immigration law by the board of the Global Law Experts (GLE) and listed in their directory as the UK's top immigration lawyer making Gulbenkian Andonian also one of their recommended firms.
Global Law Experts (GLE) is a well known international institution in the legal world and acts as a premier guide of information on the very best of best lawyers, solicitors and attorneys from all over the world split by expertise. It is the only organisation that recommends one legal expert in each country for each key area of law. This makes Fadi's addition a very important symbol of success that showcases the top-level expertise that he brings to Gulbenkian Andonian in the area of UK immigration.
Fadi was interviewed by Global Law Experts (GLE) last week, and his addition as a recommended lawyer has taken the reputation of our law firm to new heights in one of our specialist areas of law.
Ask our Expert Legal Team
At Gulbenkian Andonian, we pride ourselves on "Excellence, Experience and Efficiency". With over 35 years of experience on your side, our team of London based lawyers and solicitors have a wealth of experience advising individuals, families and businesses of all sizes to find clarity on UK law.
Call us on +44 (0) 207 269 9590 or fill out the form below. We usually reply within a few hours.
Neither Gulbenkian Andonian Solicitors ltd, nor their employees, agents, consultants or assignees, accept any liability based on the contents of written articles which are meant for guidance only and not as legal advice. We advise all readers to take professional advice before acting. If you would like to consult with a professional lawyer or solicitor to discuss your case, please do not hesitate to contact us directly. This site uses reCAPTCHA and is protected by the Google privacy policy and terms of service.