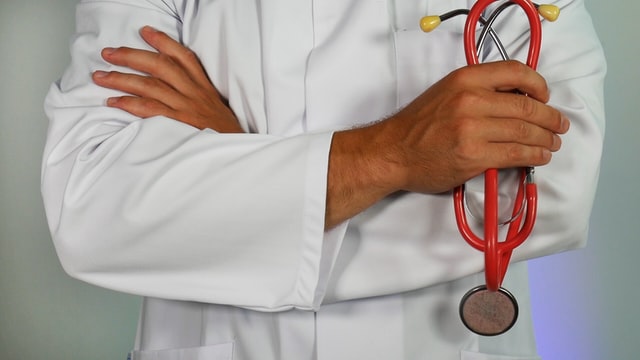 Can I apply for the UK Health and Care visa?

What is the Health and Care visa?
The UK Home Office has announced the creation of a new Health and Care visa to attract foreign medical workers to come to the country from August 4th, 2020 onwards.
The new visa put forward recently will be open for qualified doctors of 3rd countries, nurses and health professionals who have received training of a recognised and acceptable standard the opportunity to immigrate to the UK to live and work.
Individuals can apply for this visa include:
Medical Practitioners

Nurses

Dental Practitioners

Biochemist

Biological Scientist

Medical Radiographers

Midwives

Occupational Therapists

Ophthalmic Opticians

Paramedics

Physical Scientist

Pharmacist

Physiotherapist

Podiatrists

Psychologist

Social Workers

Speech and Language Therapists

Health and Therapy Professionals not elsewhere classified
What are the requirements?
If a healthcare professional would like to apply for this visa route, they must first have been offered a job for a profession listed above at an NHS trust, health board or other medical and social care organisation.

The application criteria of this visa route are similar to the Tier 2 general work visa and thus follow the usual criteria of a standard UK work visa. Applicants will be required to provide:
A valid and old passport(s) – your current valid passport must have a blank page

Certificate of Sponsorship Reference Number – this is the number you will receive from the medical institution you will work at in the UK to add to your application.

Proof of your knowledge of English – you will need to pass an approved English Language Test; for more info click here.

Enough Savings – evidence of either personal savings or a certificate saying that your sponsor will and can support your costs while in the UK

Criminal Record Certificate

Tuberculosis Test
What are the benefits of this visa route?

Lower application fees – This visa will have generally lower fees than many other UK visa routes. The presumed costs at this stage are:

£610 (or £464 if there is a shortage of workers) for those staying less than 3 years

From £1220 (or £928 if there is a shortage of workers) for those staying more than 3 years

Exemption of Immigration Health Surcharge – This generally costs £400 per year; so if you work for 3 straight years, you'll save up to £1,200

Speedy processing times – you can get your visa within 3 weeks after you have submitted your biometrics at a UK visa application centre

Allows long stays in the UK – If your application is successful you can stay for as long as 5 years and 14 days after which you may be able to apply for permanent residence in the UK.
Our team can not only answer all the questions you need answering about this specific visa route but can also handle your whole application process for you. With 30+ years of experience and an excellent reputation with the UK Home Office, we can ensure that your application will succeed as long as all of the general criteria are met and you have a job lined up for you in a required field in the UK.
Ask our Expert Legal Team
At Gulbenkian Andonian, we pride ourselves on "Excellence, Experience and Efficiency". With over 35 years of experience on your side, our team of London based lawyers and solicitors have a wealth of experience advising individuals, families and businesses of all sizes to find clarity on UK law.
Call us on +44 (0) 207 269 9590 or fill out the form below. We usually reply within a few hours.
Neither Gulbenkian Andonian Solicitors ltd, nor their employees, agents, consultants or assignees, accept any liability based on the contents of written articles which are meant for guidance only and not as legal advice. We advise all readers to take professional advice before acting. If you would like to consult with a professional lawyer or solicitor to discuss your case, please do not hesitate to contact us directly. This site uses reCAPTCHA and is protected by the Google privacy policy and terms of service.