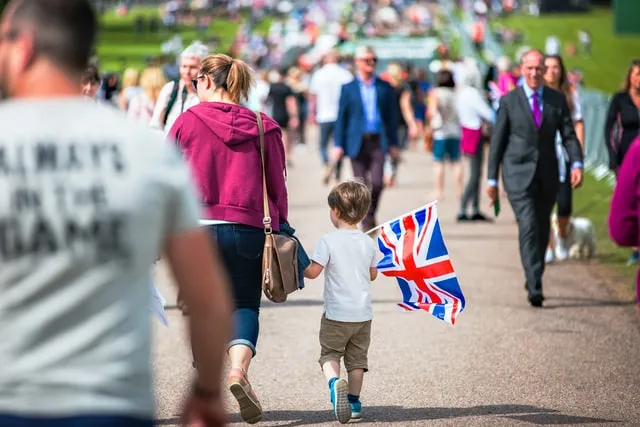 British Citizenship for Child born in UK
This article discusses how one can acquire British Citizenship for child born in UK. This particular immigration can be very confusing, and there are many factors that will need to be taken into account for it to be possible. Luckily, as far as UK immigration law firms go, Gulbenkian Andonian is one of the best, so we will be able to help you find an answer to if you can get British Citizenship for Child born in UK by hearing and assessing the specific details of your situation.
British nationality law is often a very complex area to determine. What we have endeavoured to do in this article, therefore, is to give you a brief summary of when a child may qualify to register as a British Citizen and when there may be no need for such application. However, for a more in-depth position of your case, we recommend you contact us directly and speak with one of our immigration lawyers London.
How can you apply to register your child as a British Citizen?
In order to gain British Citizenship for a child born in the UK, you must first make an application for your child. Today, a child born in the UK does not automatically become a British citizen. If a child was born in the UK on or after 1st January 1983, and lived here for at least ten years, no matter what the immigration status of their parents may be, (they may be here illegally for example), that child is entitled to apply to be registered as a British Citizen. Evidence of birth in the UK and living here for a continuous period of 10 years would be required.
Furthermore, if the child is under 18 years of age, and since their birth here on or after 1st January 1983, one (or both) of their parents have become a British citizen or have managed to obtain permanent residence in the UK, an application can be made to register the child as a British Citizen.
From 6th April 2015, a child born out of wedlock before 1st July 2006 to a British father can register as a British citizen by descent under the Immigration Act 2014. Such a child must also meet the good character requirements, and there will be a fee for the application and a citizenship ceremony.
What about children born outside the UK?
Children born outside of the UK can only be classed British Citizens by descent law under UK law if one or both parents have British Citizenship at the time of birth. This means that the child will be eligible to register as a British Citizen by way of an application, so will not automatically be recognised as a British Citizen.
When no application needs to be made as the child is automatically British
If the child was born in the UK and at the time of their birth one or both of their parents were a British citizen or settled here by having indefinite leave to remain here, (permanent residence), or were EEA citizens ( this does not apply on or after 1st January 2021 when the Brexit withdrawal agreement transitional provisions for EEA nationals comes to an end), their child would be automatically born a British citizen and can simply apply for a British passport. Furthermore, children born before 1st January 1983 in the UK are automatically British.
There will be other scenarios that can determine if a child is British or not and thus may require an appropriate application to the Home Office or if abroad through the British Embassy, for which please seek our advice.
Whether or not a claim to British Citizenship can be made, may also depend on the following circumstances:-birth in the UK between 1st January 1983 and 1st October 2000; between 2nd October 2000 -29th April 2006; birth in the UK on 30th April 2006 onwards, and persons who are truly stateless. It may also be possible to lay a claim to British nationality if someone is connected to the ' Windrush generation of migrants.
---
Other popular Child-Related Immigration Services we can help with
⇒ ILR for a child born outside the UK
⇒ Applying for a Visa for a Child
⇒ 7 Years Child Residency Immigration Rule in the UK
⇒ Bringing your Partner and your Children to the UK if you as a Tier 4 Student Visa Holder
⇒ Parent of a British Child or Child with ILR
⇒ Grandparents and their rights to their Grandchildren
---


How can Gulbenkian Andonian help?
If you have a child who was born in the UK to non-British parents, then the process surrounding applying for British Citizenship for your child can no doubt be a very confusing process that you need clarity on.

At Gulbenkian Andonian, our expert immigration lawyers London will be able to provide you with this clarity through assessing your case and giving you a clear answer to the question of can you apply for British Citizenship for your child? And if so, we will be more than happy to assist you in any questions you may have and also handle the whole application process for you. After having nearly four decades of experience, much of it in the areas of UK immigration and human rights law, our team immigration lawyers will find a solution to your case and will be able to give you the correct advice to endure that this process is as stress and hassle-free for you as possible.
Ask our Expert Legal Team
At Gulbenkian Andonian, we pride ourselves on "Excellence, Experience and Efficiency". With over 35 years of experience on your side, our team of London based lawyers and solicitors have a wealth of experience advising individuals, families and businesses of all sizes to find clarity on UK law.
Call us on +44 (0) 207 269 9590 or fill out the form below. We usually reply within a few hours.
Neither Gulbenkian Andonian Solicitors ltd, nor their employees, agents, consultants or assignees, accept any liability based on the contents of written articles which are meant for guidance only and not as legal advice. We advise all readers to take professional advice before acting. If you would like to consult with a professional lawyer or solicitor to discuss your case, please do not hesitate to contact us directly. This site uses reCAPTCHA and is protected by the Google privacy policy and terms of service.