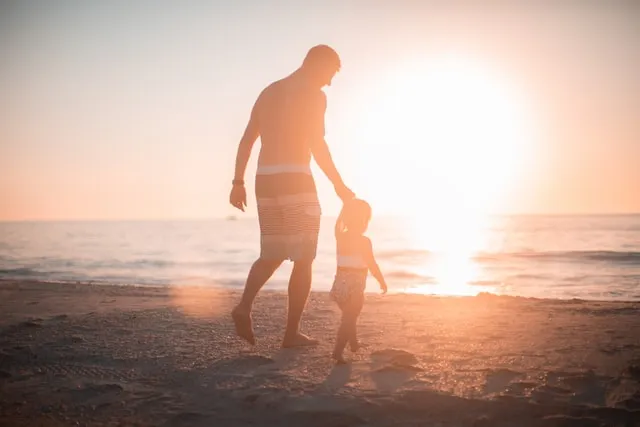 Applying for a Visa for a Child
As one of Londons top immigration law firms, dealing with family-related immigration matters is one of our strongest areas, and this includes applying for a visa for a child or children for them to enter, visit or live in the UK.
Immigration solicitors at Gulbenkian Andonian state that there are several categories of visa which must be considered when you think about applying for a visa for a child. For a more in-depth analysis, however, and to make sure your concerns are covered, please do contact us directly; but here is a brief summary to have you understand what routes are available when making such an application.
Child visitor visa
Depending on the nationality or country of residence of the child, it may or may not be necessary to obtain a visa from abroad, called 'entry clearance'. This will allow the child to enter the UK as a visitor for a maximum duration of 6 months.
Of the crucial documents required will be the child's full birth certificate showing details of both parents ( this is assuming the child is visiting one of their parents in the UK who is British or settled here), together with a letter of consent from the parent abroad sending the child to the UK with details of the purpose for the visit: for example, it could be that both parents are divorced, and one of the child's parents lives in the UK, and there is a court order granting the parent in the UK visitation rights to the child under a child arrangement order. In those circumstances, details of the court order plus details of the marriage certificate and divorce decree or separation agreement as appropriate will be required to be filed with the British diplomatic mission abroad. In very rare circumstances, where parentage is in doubt, a DNA test certificate will be required.
The UK parent will need to show the ability to maintain and accommodate the child during their visit to the UK, and the visa officer abroad, or the immigration officer at the UK port of entry (where the child is from a non – visa country), will need to be satisfied that the child will return to their country of nationality or residence after the visit.
From 1st January 2021 in a scenario like above where an EU child is exercising visitation rights pursuant for example to a court order, the UK EU parent must have either settled or pre-settled status or be a British Citizen.
If the Child is British with a British passport but lives abroad, no visa will be required for the child to enter the UK.
Where a visa is required by way of entry clearance, the child will need to have their biometrics and fingerprints taken as part of the visa process.
Dependent child-parent with sole responsibility
If the child in question is still a minor (i.e. under the age of 18) and has a parent in the UK who is a British Citizen or person that has "settled status" and this individual has sole responsibility over the child who lives abroad, the child can apply for a visa to settle in the UK with their UK parent. Sole responsibility has to be considered in a sensible way. It means that the UK parent is generally responsible for the child's upbringing, education and welfare abroad, including financial support, even though the child may be living with a relative or friend of the family abroad. The UK parent with sole responsibility will need to show they can maintain and accommodate the child without recourse to public funds.
Other children
There may be other children whose UK parents wish them to come to the UK and live with them permanently. For example, the child may be living with their father who has remarried abroad and his new wife doesn't want the child to live with them as she has children from her previous marriage whom she wishes to bring into the new home to live with her husband.
In the above circumstances, the child may feel somewhat of an outsider, and their father may wish the child to come and live with their mother.
There may also be cases where the child is, in fact, living abroad alone in the most exceptional compassionate circumstances, wholly or mainly dependent on the UK parent for financial support.
In the above circumstances, there will be human rights considerations to take into account, and it may be that an entry clearance application might not succeed on initial application but only after a successful appeal to the Immigration and Asylum Tribunal in the UK.
Family reunion
If a parent has obtained refugee status in the UK or humanitarian protection after a successful asylum application to the Home Office, or has won their appeal in the Immigration and Asylum Tribunal, and having children which they left abroad before fleeing their country for fear of their life, a successful claim to remain in the UK and have the security and protection of the UK government, means that their children can join them in the UK ( as can their husband/ wife they left behind when they fled), and the maintenance and accommodation rules do not apply in family reunion cases.
Children of ex-Gurkha soldiers
There may be human rights considerations based on historical injustices for children and indeed, adult dependent children of ex-British Gurkhas to obtain settlement visas to the UK, for more information surrounding this please contact us directly.
---
Other popular Child-Related Immigration Services we can help with
⇒ ILR for a child born outside the UK
⇒ 7 Years Child Residency Immigration Rule in the UK
⇒ Bringing your Partner and your Children to the UK if you as a Tier 4 Student Visa Holder
⇒ Parent of a British Child or Child with ILR
⇒ Grandparents and their rights to their Grandchildren
---


Ask our Expert Legal Team
At Gulbenkian Andonian, we pride ourselves on "Excellence, Experience and Efficiency". With over 35 years of experience on your side, our team of London based lawyers and solicitors have a wealth of experience advising individuals, families and businesses of all sizes to find clarity on UK law.
Call us on +44 (0) 207 269 9590 or fill out the form below. We usually reply within a few hours.
Neither Gulbenkian Andonian Solicitors ltd, nor their employees, agents, consultants or assignees, accept any liability based on the contents of written articles which are meant for guidance only and not as legal advice. We advise all readers to take professional advice before acting. If you would like to consult with a professional lawyer or solicitor to discuss your case, please do not hesitate to contact us directly. This site uses reCAPTCHA and is protected by the Google privacy policy and terms of service.