20 Years Long Residence and Private Life in the UK
For many individuals who have made the UK their home, the ultimate milestone is to secure a stable future with Indefinite Leave to Remain (ILR) — a status that grants the freedom to live and work in the UK without time restrictions. ILR is typically given after spending a significant period of continuous residence, often gained through various visas related to work, business, ancestral connections, or family ties, where individuals may qualify after three to five years.
However, there are other ways of achieving ILR one of which deserves attention is the 20-year-long residence, a route that offers a lifeline to those in the UK legally or illegally and whose journey to permanent residency has been less straightforward.
The 20 year route can often seem complicated, so to help you understand this path to settlement in the UK, our professional UK immigration solicitors have prepared this comprehensive and easy-to-understand guide to explain what's expected from you and what you need to do to succeed in the application process. 
What is the 20 Years ILR Long Residence Rule?
Indefinite Leave to Remain (ILR) is the status in the UK that allows immigrants to live in the country permanently. Many people aim for this as their final step in the immigration process. To get ILR, you typically need to have lived in the UK for a considerable amount of time under a lawful status.
The 'long residency' pathway is one way to achieve ILR. For example, if you've been living in the UK lawfully for 10 continuous years, you may apply for it under the 10 year long residence rule. If you choose this route, it's essential to have maintained your legal status in the UK for 10 years and being able to prove it. This means all your visa applications must have been filed on time, and you should have left the UK whenever required before your permission to stay ran out.
However, some individuals may have complications, such as overstaying their visas or living in the UK illegally and under the radar for as long as 20 years. For them, there's an alternative 20-year route. This longer path allows individuals with complex immigration histories to regularise their stay and eventually apply for ILR, paving the way towards making the UK their permanent home.
How Does the Rule Work?
According to paragraph 276ADE of the immigration rules, 20 years of continuous residence in the UK means that if an individual (whether illegal or legal) has stayed in the UK for 20 continuous years without leaving, they can apply for permanent status.
'Continuous residence' means living in the UK without significant breaks. Specifically, absences from the UK of up to six months won't disrupt this continuity as long as the person has valid permission to leave and return at those times.
However, if an individual is imprisoned while in the country, the period of imprisonment is not included in the total duration of their stay in the country, as far as the 20 Years Long Residence Rule is concerned. If this is the case, the 20-year period calculation is paused once an individual is imprisoned and continues from where this period ends.
Who Qualifies for the 20 Years Long Residence Rule?
The 20 Years Long Residence Rule in the UK offers a pathway for individuals who have made their life in the country over two decades, allowing them a chance to secure their future within its borders. This rule, detailed in Rule 276 of the Immigration Rules, lays out several criteria that must be satisfied to qualify. Here's what applicants need to consider:
20 years of continuous residence in the United Kingdom, legally or illegally.

Being able to prove the stay of 20 years
Not having serious or questionable criminal convictions
What Can Break Continuous Residence?
The 20 years of continuous residence can be broken under specific circumstances, including:
If the applicant has been absent from the uk for a total of 18 months within the 20 years or 548 days of their stay in the country.

If the applicant has been out of the UK for less than six months and fails to have valid leave to enter the UK when returning or valid leave to remain when leaving the country.

Incidence of deportation from the UK within the 20 years of their stay in the country.

If the applicant leaves the UK under circumstances that prevent them from returning to the country lawfully.

If the applicant has been given a custodial sentence or detained in a non-prison institution (for instance, Young Offender Institution) after being convicted of an offence.
How to Apply for 20 Years Long Residence
The 20-year rule presents a pathway to regularise one's stay in the UK, focusing not on lawful residence but on 'continuous' residence over the last 20 years.
To qualify for under this provision, applicants must fulfil four essential requirements:
Complete the specific form, known as the "Application to remain in the UK on the basis of family life or private life".
Ensure the application is valid by paying the necessary fees, attending a biometrics appointment, presenting a passport or an appropriate identity document, and being physically in the UK on the application date.
Avoid falling under any of the suitability grounds for refusal.
Provide proof of having lived continuously in the UK for at least 20 years.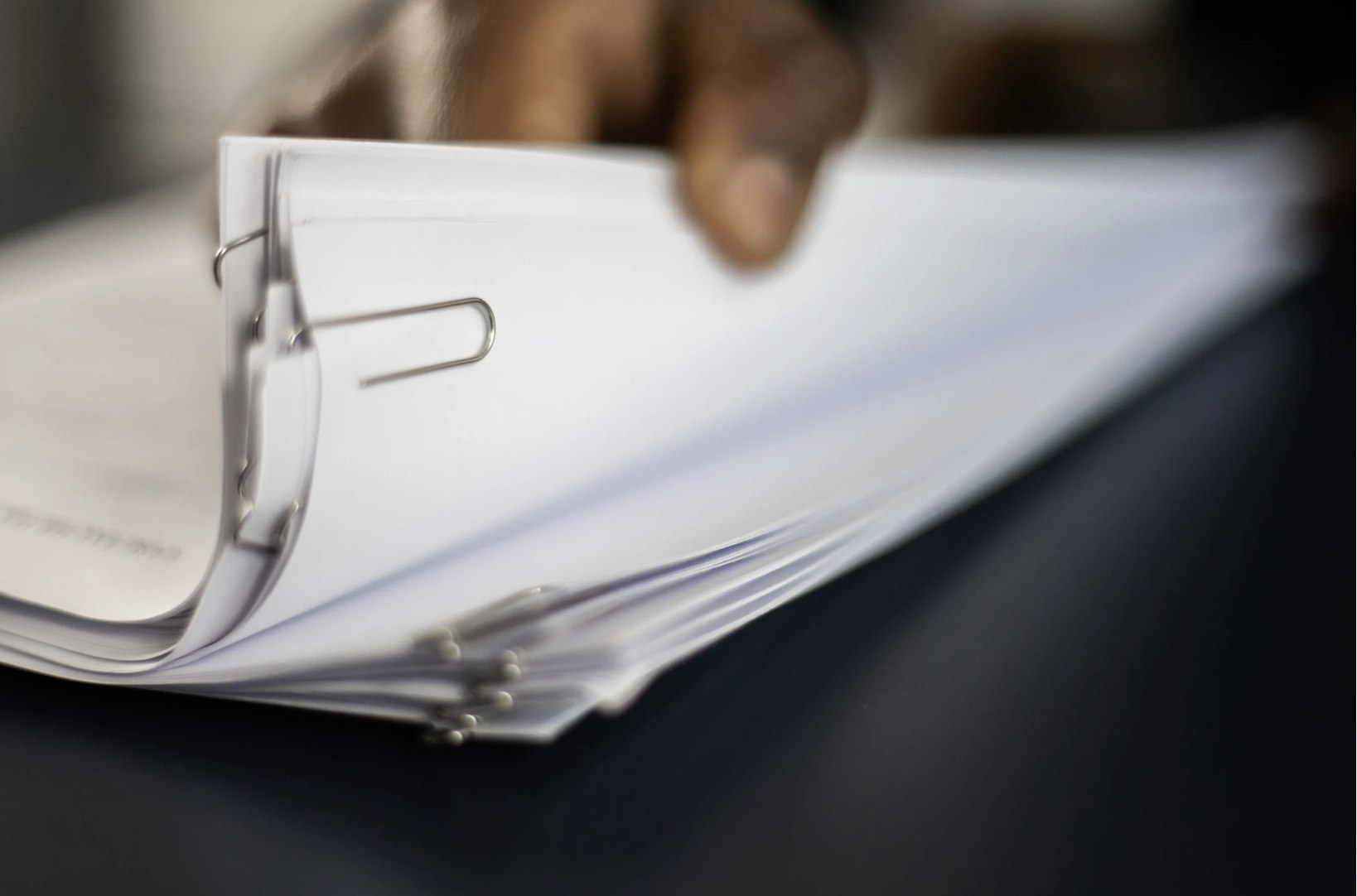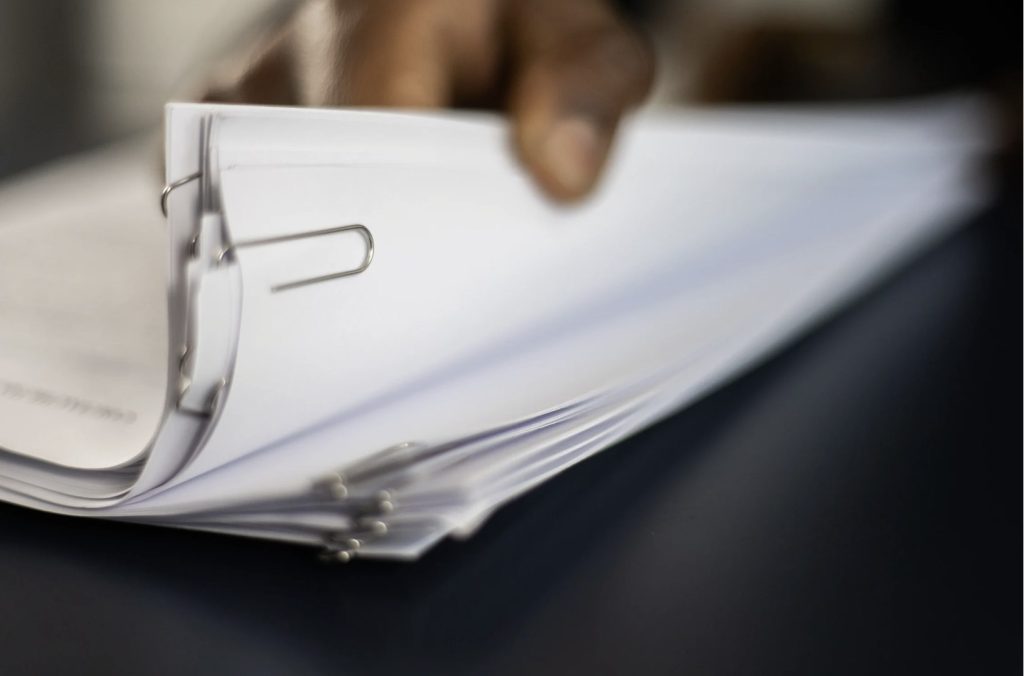 The Importance of Supporting Evidence for Your Application
When applying for the 20-year-long residence route, it's critical to compile a robust portfolio of documents that chronicle your two decades in the UK. This should include items such as bills, employment letters, education records, and healthcare documents. Each piece of evidence should cover consecutive years to demonstrate your unbroken residence.
To support your application with verifiable evidence, you need to attach numerous documents, including:
Bank statements or Utility bills
Documents showing your housing or accommodation history in the country, for instance, tenancy agreement copies
Documents showing your work or employment information, for instance, payslips, employment contracts and work offer letters from employers.
Although you are not supposed to be working if you are here illegally or as an overstayer, those who do work show a connection with the UK and evidence that they are here, and that evidence can be counted towards the 20-year residence.
Ensuring that your application is well-supported by quality documents demonstrating your consistent stay will help to smooth the path towards a successful outcome.
Furthermore, the courts appear to accept that someone who has been in the country for a long time can work even with identification documents that do not belong to them, such as false IDs that they have acquired throughout the years, provided that they have not at any stage misled the Home Office as to their true identity in the past, in any applications that they may have made, before the application based on 20 years residence.
What is the Suitability Requirement in 20 Years Long Residence Applications?
Applicants under the 20-year long residence rule must clear the suitability criteria which is stringent. An application will typically be rejected if the person has served a custodial sentence exceeding 12 months, has a history of repeated offenses, or has been involved in a serious harm offense. Additionally, those who have completed a sentence of less than 12 months within the last year before applying are also likely to face refusal.
Those with sentences under 12 months or with other breaches of the suitability criteria, such as previous false representations, may also face refusal. Therefore, applicants with any criminal history must supply additional evidence regarding their convictions and overall character to support their application.
How Immigration Solicitors can Help
Proving a 20-year-long residence in the UK especially if here illegally can be challenging. If you meet the above requirements, you're possibly wondering what you need to do to submit your initial UK residence application through Rule 276.
Here are some steps you can take to ensure your application is as smooth as possible.
Contact our team of immigration solicitors.
Consult them on your individual application.
Provide your identification documents, such as passport and biometric information.
Provide supporting documents showing that you've actually lived in the UK for 20 continuous years.
In case you're invited for an interview, practice interview techniques with our legal team so that you are prepared.
Show up on the day and respond to the interviewers confidently and truthfully.
How Long Does the Application Take to be Determined?
Considering that the Home Office has a lot of immigration applications to take care of, you will not know the fate of your application immediately when you submit your application. You have to wait for about six months. The waiting period could be shorter or longer sometimes, depending on the backlog the immigration department is dealing with. Doing everything right in your application increases the chances of the approval of your application within a short waiting time.
Just like any other UK immigration application, applying for limited leave or indefinite leave to remain in the UK through the 20-Year Long Residence Rule can be a hectic process. However, it can be an exciting experience when you have experts doing all the complex work for you in the process.
Reasons Why 20 Year Long Residence Application Can be Denied
Even if you have lived in the UK for 20 years, certain factors can lead to the denial of your application.
Suitability Concerns
The most common ground for a denied application for leave to remain is suitability. If an application poses concerns for the public good, such as due to past criminal conduct or other security issues, it may be refused. The Home Office takes these factors seriously, assessing each case to ensure the safety and well-being of society.
Invalid Applications
An application might also be rejected for being invalid. This can occur if the Home Office receives an application without the correct fee or if essential forms are incomplete. It's imperative to thoroughly check that every part of your application is correct and complete before submission.
Breaks in Continuous Residence
The basis of this route is steady residence for the period of 20 years. Should you have spent more than six months outside of the UK (at once), the 20-year clock resets.
Not Being in the UK While Applying
It is also essential that you are present in the UK when making your application. The law specifies that you must be lawfully present in the UK to apply under the 20 Years Rule, as the application serves as a bridge to a qualifying period of 10 years towards eventual settlement.
Fees to Make an Application for the 20 Years Long Residence Route
Just like any other UK immigration application, this route is accompanied by certain financial commitments that applicants need to be aware of. These include:
Visa Application Fee: Applicants must pay the visa application fee. For the 20 Years Long Residence, the fee is currently set at £1,093.
NHS Surcharge: An integral part of your application is the NHS Surcharge, which is currently set at £1035 per year. This fee ensures that during your stay, you have access to the National Health Service just like any other UK resident.
Biometric Enrollment Fee: You need to provide your biometric details for the application, which includes fingerprints and an image. This service costs £19.20.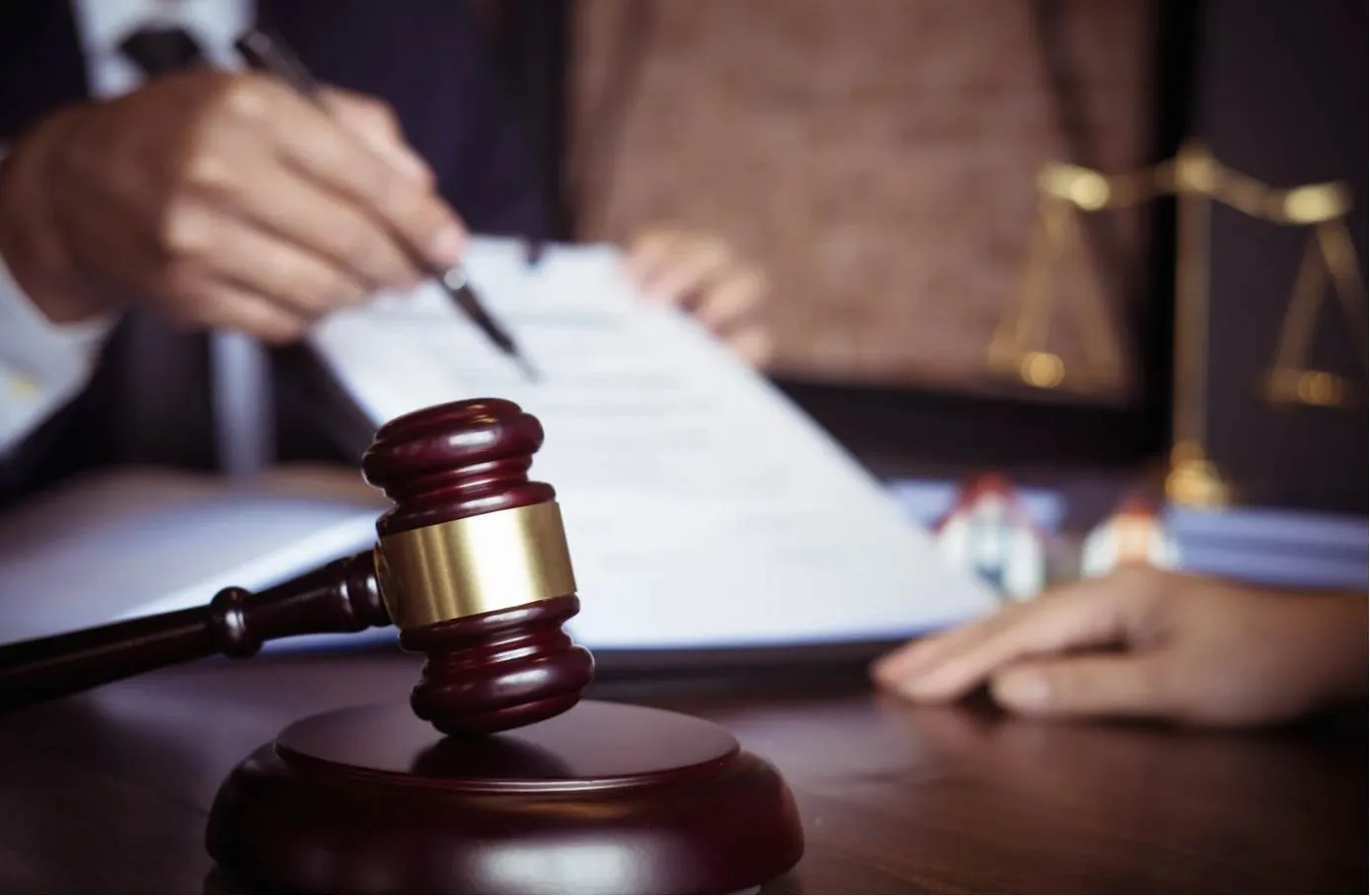 What Happens if My 20 Years Long Residence Application is Refused?
Finding out that your 20 Years Long Residence application has been refused can be a significant setback. But that's not the end of your path. You have the right to contest the judgment through legal means. These include:
Appeal
You might be able to file an appeal if your application is declined. This is your chance to have an immigration tribunal like the first-tier tribunal re-examine the Home Office's decision. During the appeal process, you can introduce new evidence or highlight mistakes in the original decision-making process. 
The tribunal will then decide whether to maintain or overturn the original refusal. If the decision remains, you can appeal again to a higher tribunal It is advised that you employ a proficient immigration solicitor to assist you through the procedure.
It's important to note that the right to appeal depends on specific criteria, and not all decisions are eligible for an appeal.
Judicial Review 
If going through the appeal process is unsuccessful, or if you do not have the right to appeal, the next option you could explore is a Judicial Review. This is a process where a judge reviews the legitimacy of the Home Office's decision. If the judge finds that the process was flawed, for example, if it was unjust or the Home Office didn't follow its own rules, they may order the Home Office to reconsider its decision. 
Judicial Reviews are complicated legal challenges and should be undertaken with the guidance of an immigration solicitor with expertise in this area.
Both the appeal and Judicial Review process exist to ensure fairness and to give you another opportunity to make your case. It's important to act quickly and seek professional legal advice to navigate through these procedures effectively.
Get Expert Advice
By choosing Gulbenkian Andonian for your immigration needs, you're not just getting legal assistance; you're gaining a partner who will navigate you through the complexities of immigration policies with clarity and confidence.
Understanding each unique case, we commit to providing personalised guidance to your specific case. Our solicitors are not only knowledgeable but also dedicated to upholding the highest standards of legal guidance, ensuring that every aspect of your application is meticulously prepared and presented.
Our highly experienced and caring UK Immigration Solicitors can successfully guide you on your 20 Years Long Residence guidance application. We have handled thousands of these applications over the years with extremely high success rates. 
Contact us today to start your journey towards a secure future in the UK.
FAQs
Ask our Expert Legal Team
At Gulbenkian Andonian, we pride ourselves on "Excellence, Experience and Efficiency". With over 35 years of experience on your side, our team of London based lawyers and solicitors have a wealth of experience advising individuals, families and businesses of all sizes to find clarity on UK law.
Call us on +44 (0) 207 269 9590 or fill out the form below. We usually reply within a few hours.
Neither Gulbenkian Andonian Solicitors ltd, nor their employees, agents, consultants or assignees, accept any liability based on the contents of written articles which are meant for guidance only and not as legal advice. We advise all readers to take professional advice before acting. If you would like to consult with a professional lawyer or solicitor to discuss your case, please do not hesitate to contact us directly. This site uses reCAPTCHA and is protected by the Google privacy policy and terms of service.
Dr Bernard Andonian – the Co-Founder of Gulbenkian Andonian Solicitors, is an experienced Immigration Solicitor, former Judge, and recipient of a PhD in Law from the University of West London. He has over four decades of experience practising UK Immigration, Human Rights and Civil Litigation Law. He has served on the Law Society Immigration Law Panel, achieved numerous groundbreaking decisions in higher courts and is featured in the Legal 500's Hall of Fame.