What is The 10 Year Long Residence Route?
The 10-year-long residence route is a UK immigration application for Indefinite Leave to Remain (ILR), allowing individuals who have been legally residing in the UK for a continuous period of 10 years. This is a significant part of the UK's immigration policy, allowing long-term residents to settle permanently. Here are the key aspects of this route.
If you have lived in the UK for 10 years or more at any point in your life, you may be eligible to apply for indefinite leave to remain. The 10 years could have been spent on any combination of different visas, the principal condition being that time spent in the UK is continuous and lawful. This is unlike the 5-year route to indefinite leave to remain, which is based on more specific personal requirements.
So what does the Home Office mean by 'continuous and lawful, and what other criteria must you satisfy, and what rights can you hope to acquire through indefinite leave to remain?
Our UK immigration and nationality lawyers discuss the general guidelines behind the rule in this article.
What Does Continuous and Lawful Mean Under The 10 Years Long Residence Rule?
Lawful – You must have maintained valid leave to remain over the period of 10 years. As long as you were consistently covered by a valid visa over the ten years and have never been deported from the UK, then your residence is considered to have been 'lawful'.
Continuous – This is a far more complex requirement, and there are some exceptions to the rules, which we will consider in the next segment. But the general framework is as follows:
You should not have been out of the UK for more than 540 days or 18 months during the 10 years.

You should not have left the UK for longer than six months at a time during the 10 years.

You should not have left the UK without the intention of returning at any point during the 10 years – this might be determined if you left the UK at the end of a granted visa and did not reapply within 28 days of leaving the country.

You will need to calculate your record of absences to see if you have spent more than 540 days outside of the UK or if you have ever left for more than six months at a time. If there is some issue in doing so, for example, you have lost an old passport and have not kept a copy; then you can make a Subject Access Request known as a SAR. The SAR will have the relevant details on your absences from the UK and will allow you to calculate your time abroad accurately. Our team can provide assistance in gaining access to these records.
Eligibility for Indefinite Leave to Remain with 10 Years Long Residence
Before tackling the subject of 'continuous and lawful residence,' we should point out the following requirements:
You are currently covered by a valid UK visa.

You have sufficient knowledge of the English language,

You have the ability to pass a life in the UK test.

There is no time limit for applications, and it can be based on a ten-year period from any time in the past, as long as you currently obtain a valid visa.

It would not be against the public interest to grant you indefinite leave to remain.
Exceptions to the Rules on Continuous Residence
The most common issue that clients encounter is that they have spent more than the allocated 540 days outside of the UK or that they left for more than six months. If this applies to you, then fear not because our team may still be able to argue the specific merits of your case and help you obtain indefinite leave to remain.
The Home Office can exercise some level of discretion and understand there may be situations where it would be unreasonable to uphold the 540-day and 6-month rules.
The primary consideration will be when did these absences occur? How soon will you be able to make up for them, and would it be reasonable to ask you to do so in order to meet the 10-year requirement?
If the absences relate to the beginning period of the 10 years, then the courts are more likely to decide that you can wait a bit longer until you are able to meet the requirements.

If, on the other hand, the absences occurred towards the end of the 10-year period, then it will be a very long time before you meet the requirements again, and so the Home Office will consider if there are any

compassionate or compelling reasons

to use their discretion and grant you indefinite leave to remain.
So how does the Home Office decide if a reason is compassionate and compelling?
This will be decided on an ad hoc basis. The general rule is that if you were prevented from returning to the UK due to unavoidable circumstances, then they will practise discretion.

Once this is determined, they will want to know how quickly you returned to the UK once you were reasonably able to. If they decide that you stayed outside of the UK for an unreasonably long time after being able to, then they may refuse the application.
Exceptions to the Rule 'Lawful Residence in the UK
If there are some gaps in your visa history or if you overstay on any particular visa, then the Home Office may still grant you indefinite leave to remain as long as they are considered 'short gaps'. Discretion will be exercised in the following situations:
Those who departed from the UK before 24 November 2016 after their UK immigration status expired and then applied for entry clearance again to the UK within 28 days of the expiration of their previous leave. You could qualify for this exception if you returned to the UK within six months of being granted entry clearance.

Exercising Paragraph 39(E), which is a clause that deals with short gaps in lawful residents after 24 November 2016. This means that if you made an application within two weeks of your leave expiring, the Home Office may wave a green flag and decide to disregard a period of overstay. In doing so, they will assess if there was a good reason for your overstay or if your application was made within 14 days of the refusal of the previous application; or if the expiry of the leave is extended by section 3C of Immigration Act 1971; or within the expiry time for making an application for administrative review; or within 14 days of any administrative review or appeal been concluded, withdrawn or abandoned.

You meet the remaining criteria for lawful residence.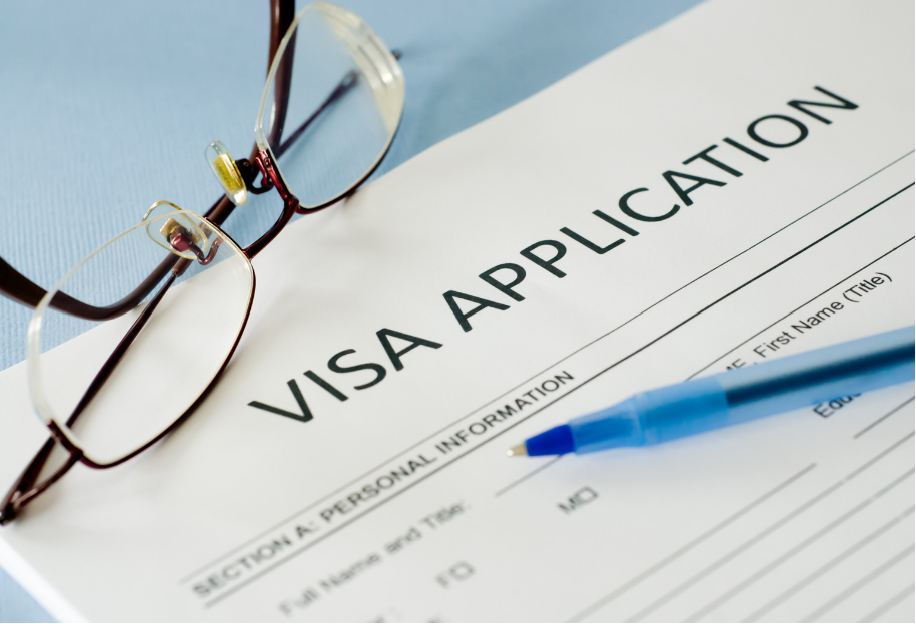 How to Apply for ILR based on 10-Year-Long Residence
To apply for ILR based on the 10-year route, begin by filling out the specific online form. Make sure the information you submit in the form is correct and current.
While applying, you must make an appointment at a UKVCAS service station for an interview. This appointment is crucial for providing your biometric information. This biometric data is essential for your ILR application and will be used for identification purposes.
You will also need to submit some documents with your ILR application. You can do this in two ways:
You can upload all required documents through the online service provided during your application process.

Bring them with you to the biometric appointment.
While your application is being reviewed, it is crucial that you do not travel outside of the UK. The ILR application will be terminated if you do. This restriction is in place until a decision is made on your application.
10 Years Long Residence – What Rights Do I Gain from Indefinite Leave to Remain?
Indefinite leave to remain is the same as permanent residency or settled status in the UK, and you will be able to stay for as long as you want in the UK. You will become eligible to work, gain government funds and perhaps bring loved ones based on your status. You must not be out of the UK; however, in one stretch for more than two years; otherwise, your indefinite leave may be cancelled. If you have remained out of the UK for more than two years, you must then reapply for entry clearance to return as a returning resident, giving good reasons for the absence. If you have indefinite leave, this is a prerequisite for any future application for British citizenship through naturalisation.
What Happens if My 10 Years Long Residence Application Is Refused?
It is important to remember that not all applications for ILR under the 10-year route become successful. Understanding the potential reasons for refusal and the steps you can take afterwards is crucial in navigating this challenging scenario. Here's what you need to know:
Applications might be denied for diverse reasons, including:
Insufficient evidence of continuous lawful residence in the UK.

Exceeding the permissible absence limits.

Failing to meet language requirements or the Life in the UK test.

Issues related to public interest or character considerations.
If your ILR application is refused, carefully examine the grounds for rejection outlined in the decision letter. Also, seek advice from immigration experts to understand the grounds of refusal and the steps you can take next. Based on your specific situation, you may apply for an immigration appeal or if this is unsuccessful, opt for a judicial review.
Appeal
In some cases, you can appeal the decision made by the Home Office. In the appeal process, you will be able to present your case for reassessment to the first-tier immigration tribunal. During this process, you can present new evidence or highlight potential errors in the initial evaluation.
The tribunal will then decide to either uphold or overturn the refusal. In cases where the tribunal's decision is not favourable, you may have the option to appeal again to a higher tribunal. If you do decide to go for an appeal, it is worth thinking about engaging with a skilled immigration solicitor for guidance through this process, which is highly advisable.
Remember that the privilege to appeal depends on specific criteria, and not every refusal will qualify for an appeal.
Judicial Review
Should the appeal be unavailable or unsuccessful, the next option could be to apply for a Judicial Review. This is a legal process where a judge examines the validity of the Home Office's decision. If the judge identifies flaws in the decision-making process, such as unfairness or non-compliance with set UK immigration law, they can order the Home Office to reconsider its decision.
Judicial reviews are complex processes and should be pursued with the help of an experienced immigration solicitor.
Get Expert Advice on the 10 Years Long Residence Rule
Our team of dedicated and friendly immigration solicitors in London will ensure that you have the best possible chances of obtaining indefinite leave to remain in the UK. We will help you organise and gather all the necessary paperwork and fill out your application to give you the best chance possible for a successful application the first time around. Furthermore, if there are some gaps in your records, then we can help demonstrate to the Home Office that they should make an exception in your case.
Ask our Expert Legal Team
At Gulbenkian Andonian, we pride ourselves on "Excellence, Experience and Efficiency". With over 35 years of experience on your side, our team of London based lawyers and solicitors have a wealth of experience advising individuals, families and businesses of all sizes to find clarity on UK law.
Call us on +44 (0) 207 269 9590 or fill out the form below. We usually reply within a few hours.
Neither Gulbenkian Andonian Solicitors ltd, nor their employees, agents, consultants or assignees, accept any liability based on the contents of written articles which are meant for guidance only and not as legal advice. We advise all readers to take professional advice before acting. If you would like to consult with a professional lawyer or solicitor to discuss your case, please do not hesitate to contact us directly. This site uses reCAPTCHA and is protected by the Google privacy policy and terms of service.
Dr Bernard Andonian – the Co-Founder of Gulbenkian Andonian Solicitors, is an experienced Immigration Solicitor, former Judge, and recipient of a PhD in Law from the University of West London. He has over four decades of experience practising UK Immigration, Human Rights and Civil Litigation Law. He has served on the Law Society Immigration Law Panel, achieved numerous groundbreaking decisions in higher courts and is featured in the Legal 500's Hall of Fame.